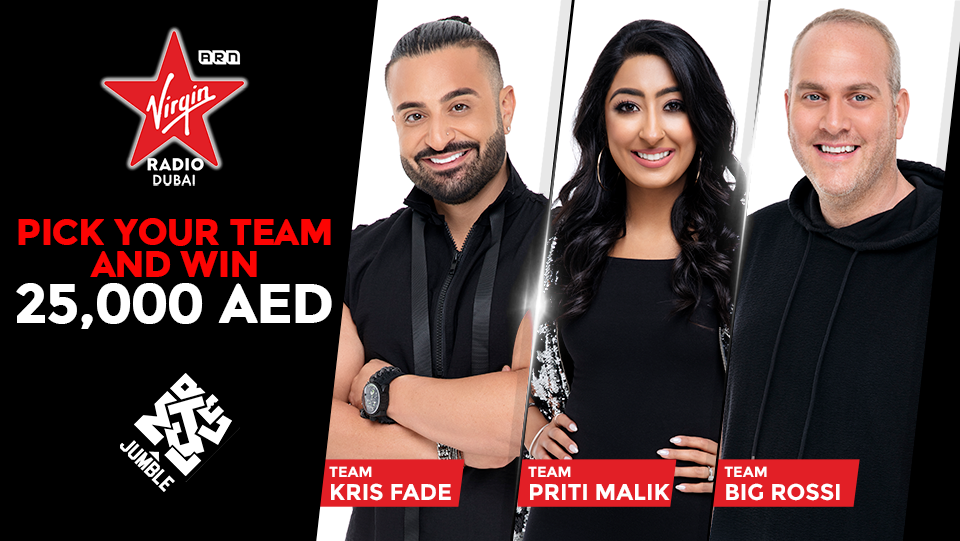 Are you Kris Fade's BIGGEST fan? Are you in love with Priti Malik? Or do you have Big Rossi's back all the way?
We're putting your loyalty to the test by teaming you up with your favourite presenter to tackle the incredible challenges at JUMBLE! If you think you have what it takes to take on the UAE's first indoor adventure maze and make it to the top of the leaderboard…. you could win up to 25,000 dirhams for your team!
The challenge takes place at JUMBLE on Thursday, May 2 from 5pm so register now to be recruited into Kris, Priti or Rossi's team and we could be calling you back!
Register Now!
Discover More About Jumble
Jumble is an URBAN maze, a maze you've never experienced before. It's a team experience that is unique, unconventional and completely quirky where you take on a series of physical and mental challenges as you progress. Do you think you've got what it takes to beat Jumble? Book your Jumble experience now. It's the ultimate indoor activity in Dubai.