If death had an app, would you download it? COUNTDOWN is releasing in the Middle East this October 24th but register below and get the chance to attend the premiere screening 3 days before it is out in the cinemas.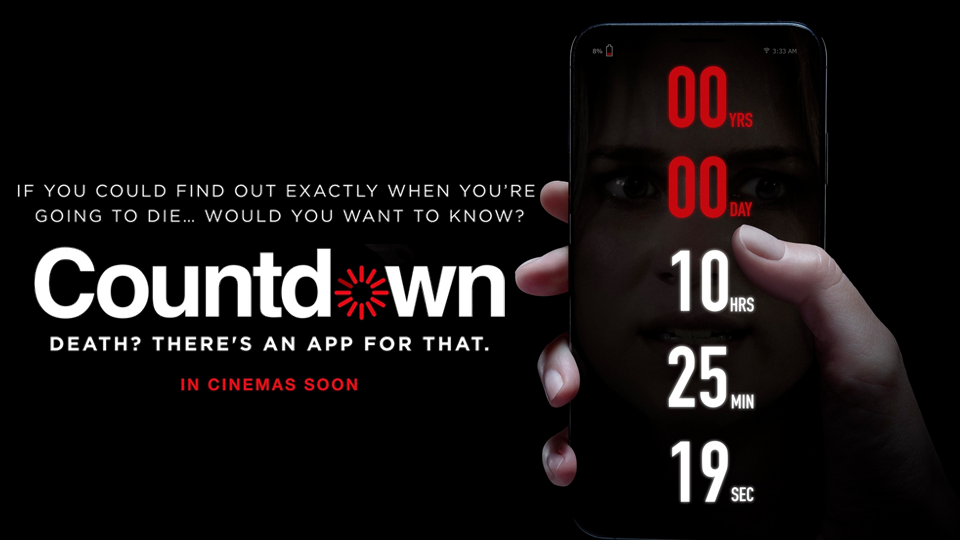 COUNTDOWN is a movie about an app that tells users exactly when they will die.
From the same producers who brought life to Rampage, A Nightmare on Elm Street, Escape Plan and Silence.
The movie is releasing in cinemas on 24th of October.
In this digital age, there's an app for food, fitness and transportation. If there was an app for death, would you download it? COUNTDOWN is a film about a death app releasing on 24th October.
See it before anyone else with City1016
A highly entertaining horror thriller which is packed full of jumps and dark humor, or Final Destination for the digital age.
Cast:
Elizabeth Lail – Netflix show "You"
Peter Facinelli – "Twilight"
Talitha Eliana Bateman - "Annabelle Creations"
Watch the movie before anyone.
Date: 21st Oct 2019
Venue : Reel Cinemas, Dubai Mall
REGISTER BELOW TO WIN INVITES!