The Kris Fade Show's 20 Schools in 20 Days is back and brought to you by Expo2020 Dubai – The World's Greatest Show!
Kris, Priti and Rossi want to hear from YOU on which school they should head to this year. If your school gets the most nominations, we could be heading over in The Kris Fade Show School Bus starting 6th October! You'll get to meet your favourite presenters, grab a selfie, win exclusive prizes and of course – showcase your talent to the entire Virgin Radio team! So what are you waiting for… register your school NOW!
Nominate Your School
Great. Now keep an eye on this page because we'll post up the names of the winning schools. Get all your mates to nominate your school as well!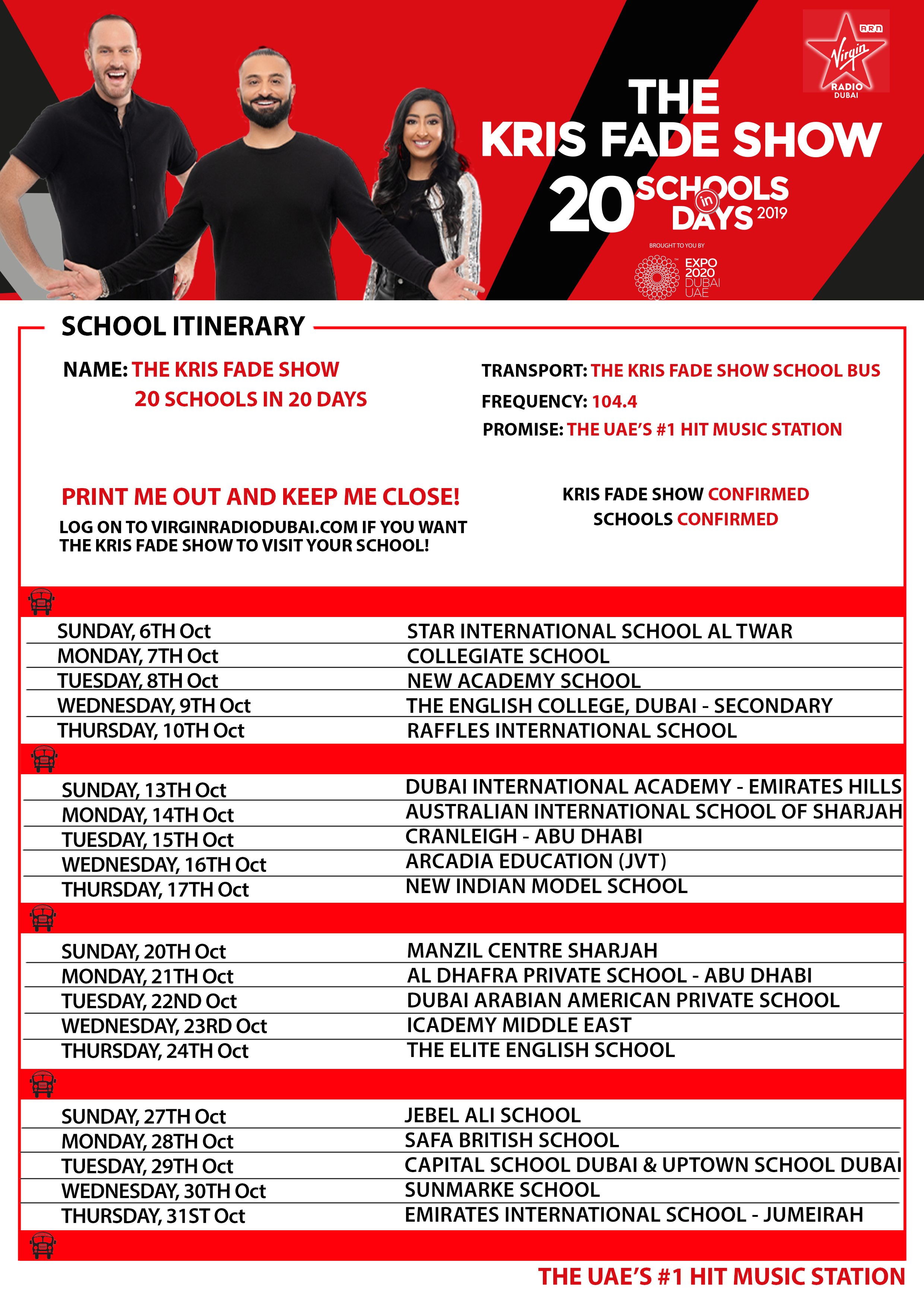 Here's where we went last year!
MORE ABOUT EXPO2020 DUBAI - The World's Greatest Show!
Expo 2020 Dubai will host the world for 173 days, each one brimming with new experiences. It'll be a time to create, collaborate and innovate. And it's going to be fun. We're talking eye-catching, mind-bending, taste bud-tickling, grin-inducing, good-weird, did-that-really-just-happen fun. Come along, or spend a lifetime telling less interesting stories.