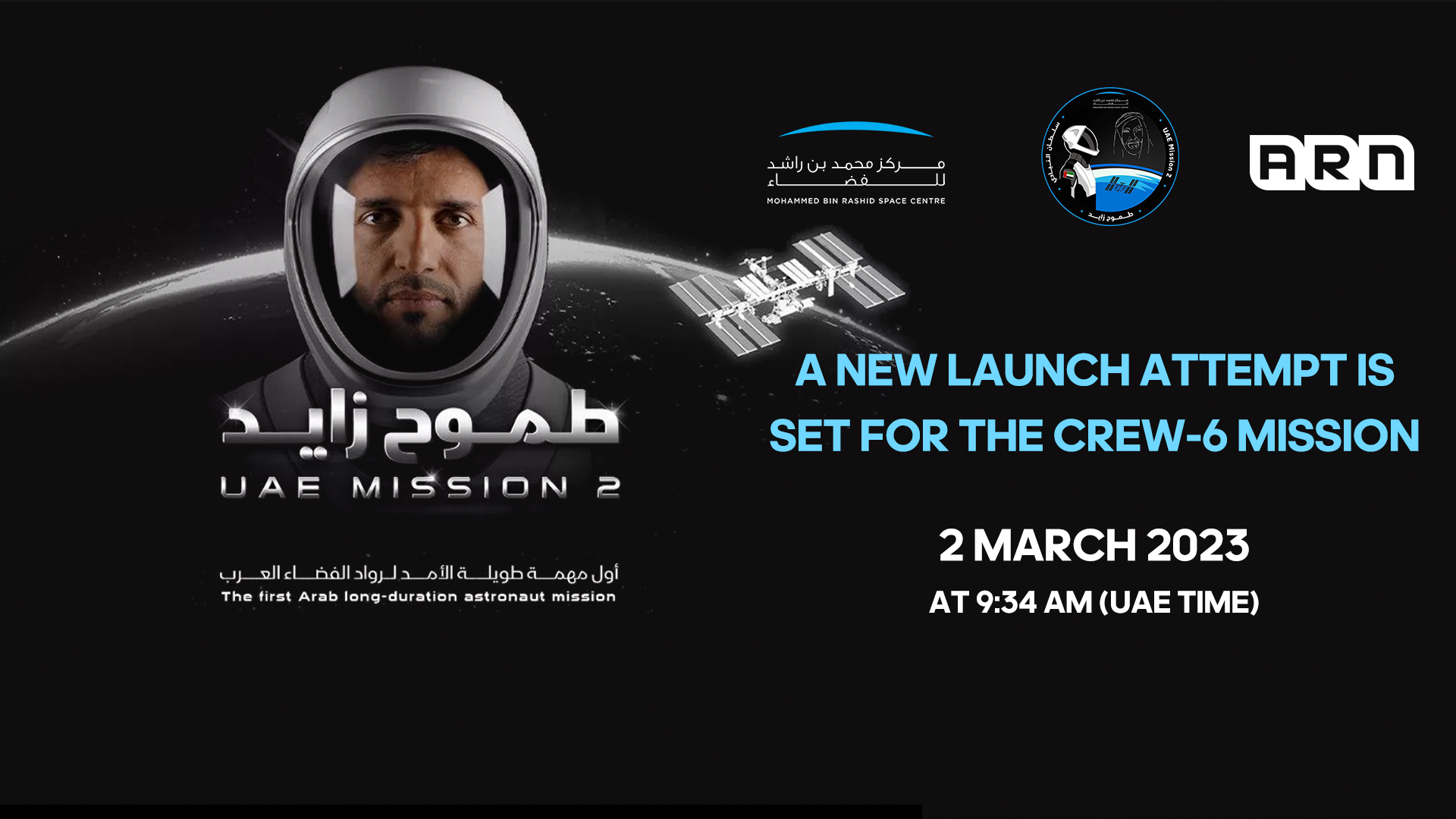 NASA has announced a new launch date for UAE astronaut Sultan Al Neyadi's International Space Station mission after Monday's blast-off was "scrubbed" due to "grounding issues".
In a blog post, NASA said the "next available launch attempt is at 12:34 am EST (9:34 am) on Thursday, March 2". It will be "pending resolution of the technical issue preventing Monday's launch", they added.
NASA and SpaceX said they "will forgo a launch opportunity on Tuesday, February 28, due to unfavourable weather forecast conditions".