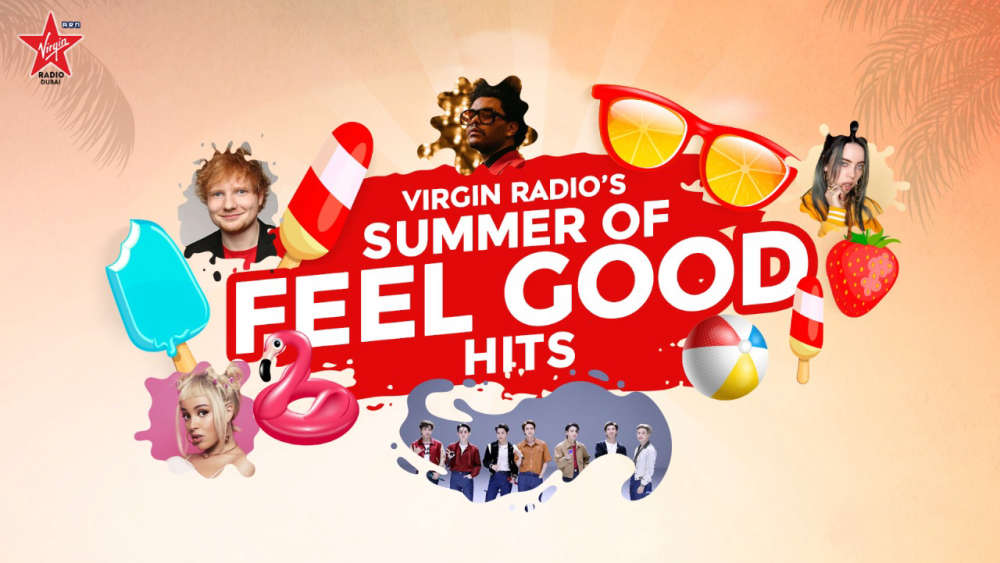 Keep it on Virgin Radio 104.4 all Summer Long for Feel Good Hits from the Biggest Artists!
From ED Sheeran to Doja Cat, The Weeknd to Olivia Rodrigo, the most hit music is right here! Virgin Radio's AD Free 104 is on every weekday from 10am, and hear 40 minutes of Feel Good Hits every hour on the weekends.
We're also playing even more Totally Tens hits that you love and Summer Old School Bangers that you'll be turning up in the car!
Plus we've got tickets to the UAE's world famous water parks, Summer Stay Cations to the coolest hotels and loads of cash with the Summer Pop Quiz every weekday at 710am!
The only station that guarantees to make you FEEL GOOD ALL SUMMER, is Virgin Radio 104.4.
VIRGIN RADIO'S SUMMER OF FEEL GOOD HITS!