The slimiest party of the year had a place in Abu Dhabi!
We are so proud to be nominated at The Nickelodeon Kids Choice Awards!
The Nickelodeon Kids' Choice Awards are the messiest award shows in history — and that's a fact. The night was filled with famous people getting slimed!
The first Nickelodeon KCAs Abu Dhabi took place on Friday evening. The superstar Jason Derluo Hosted the event along with Palestinian influencer Haifa Beseisso, and let's just say, they made it LIT!
Also, our own Kris Fade slimed the kids and the audience from the stage along with Jason Derulo.. it was really fun, and messy!
The show always features huge celebrities, musical acts and will celebrate Arab and International artists, across multiple categories, celebrating all kids' favorites! Some of these artists are Conor Maynard, Mohammad Hamaki, Saudi rapper Dyler, Moroccan group Fnaire, Bollywood artist Nora Fatehi and the next generation of Hallanis.
There were so many cool categories and this year Virgin Radio has been nominated for Best Radio Station!
THANKS TO EVERYONE WHO VOTED FOR VIRGIN RADIO! THANKS TO YOU, WE WON!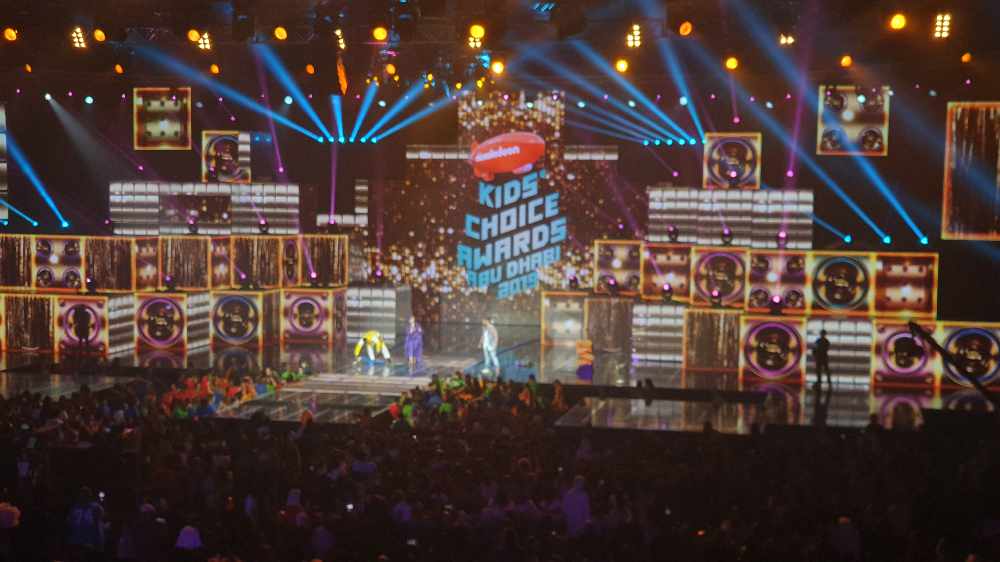 Previous image
Next image