Vanessa Bryant took to Instagram to congratulate the LA Lakers on their NBA championship win over the Miami Heat.
She posted an old photo of Kobe Bryant and Lakers General Manager Rob Pelinka on her story.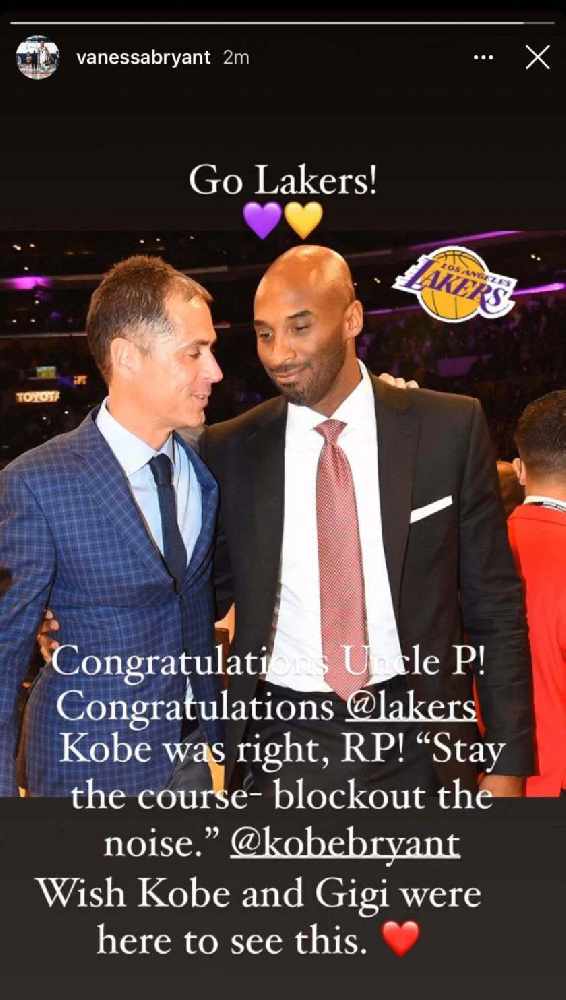 The Lakers' win is the franchise's 17th and the first since Kobe won the title in 2010.
It's also the fourth ring for LeBron James who is now the only player to lead three different teams to an NBA title.