A man who attended the Astroworld Music Festival in Houston, Texas has filed a civil lawsuit against Travis Scott and Drake.
He's blaming the rappers for negligently inciting "a riot and violence" and is seeking $1 million in damages.
At least 8 people died at the concert in Houston as the crowd surged during Travis Scott's performance.
Afterwards he issued a statement saying he was devastated, while Kylie Jenner, who was also at the show, issued her own statement saying they did not know the severity of the situation.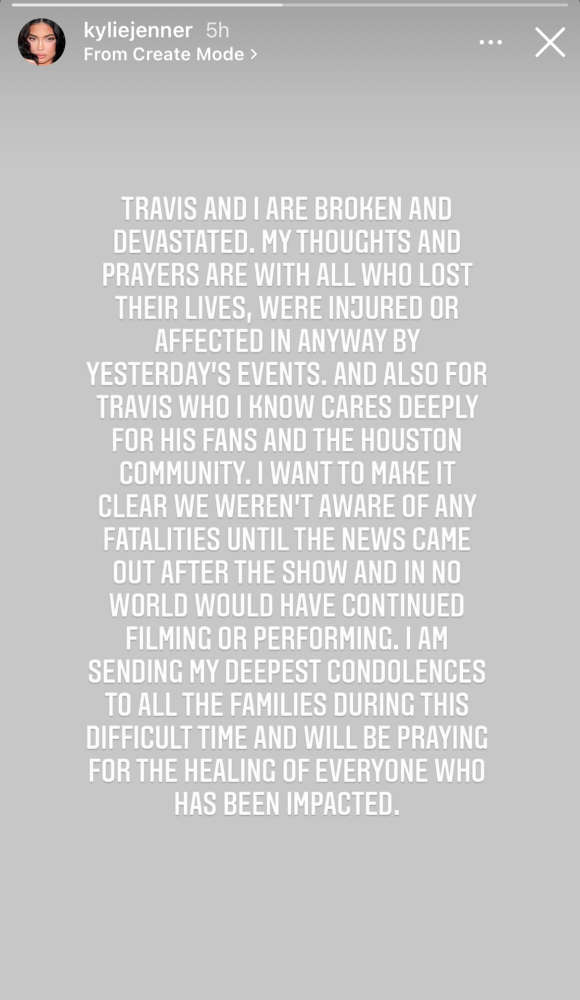 The man says entertainment company Live Nation failed to provide adequate security and medical services.
The lawsuit also claimed that Drake, "helped incite the crowd even though he know of Scott's prior conduct and continued to perform on stage while the crowd mayhem continued."
He appeared as a surprise performer.