Usain Bolt's COVID-19 test results have come in and he's tested positive. As he announced yesterday, the sprinter is self-quarantining.
As news outlets shared the news of his diagnosis, NBC posted an article and mistakenly put Kevin Hart's photo on their website instead of Usain's.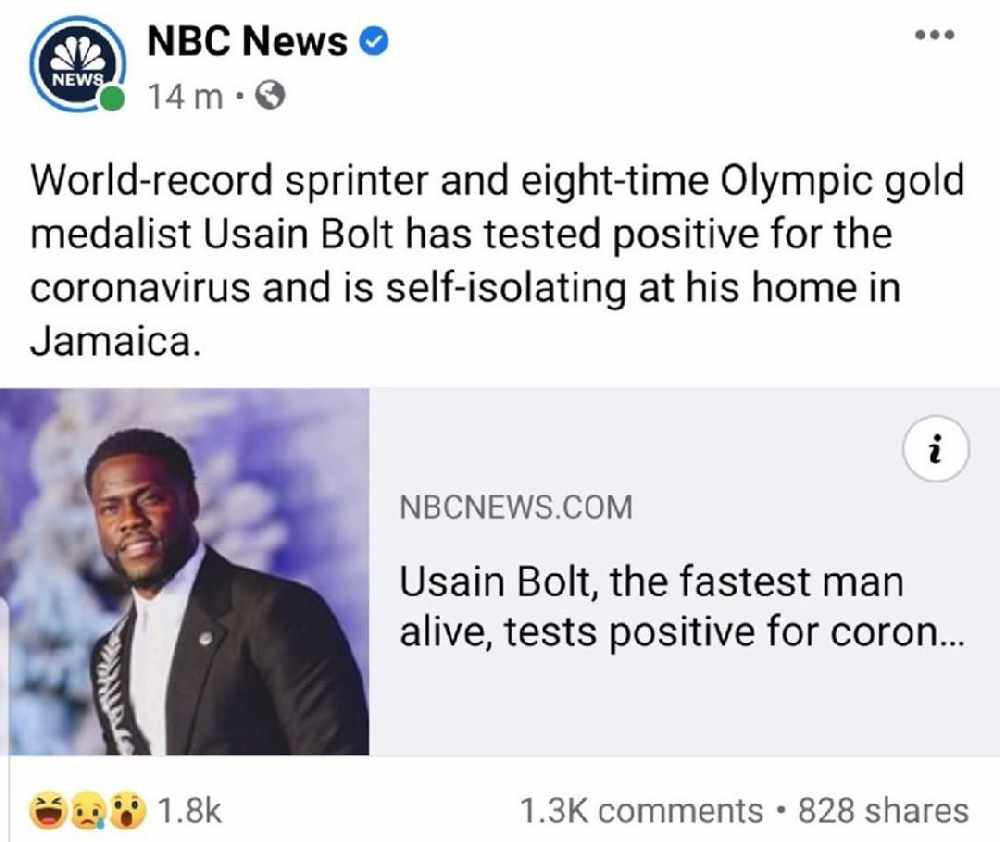 Kevin shared a screenshot of the article on his Instagram saying:
"No comment. I must of gotten really fast & tall overnight....I want to take advantage of this moment & race anybody in the world. We can bet whatever ... I am also no longer doing comedy due to my Olympic training schedule. "P.S this is Disrespectful on so many levels. All you can do is laugh."
Kevin also revealed that he was diagnosed with the coronavirus back in March. He made the confession during a comedy set! Kevin says he didn't publicize his diagnosis at the time for a specific reason.
"The problem is that I had it around the same time as Tom Hanks. And I couldn't say anything because he's more famous than I am."