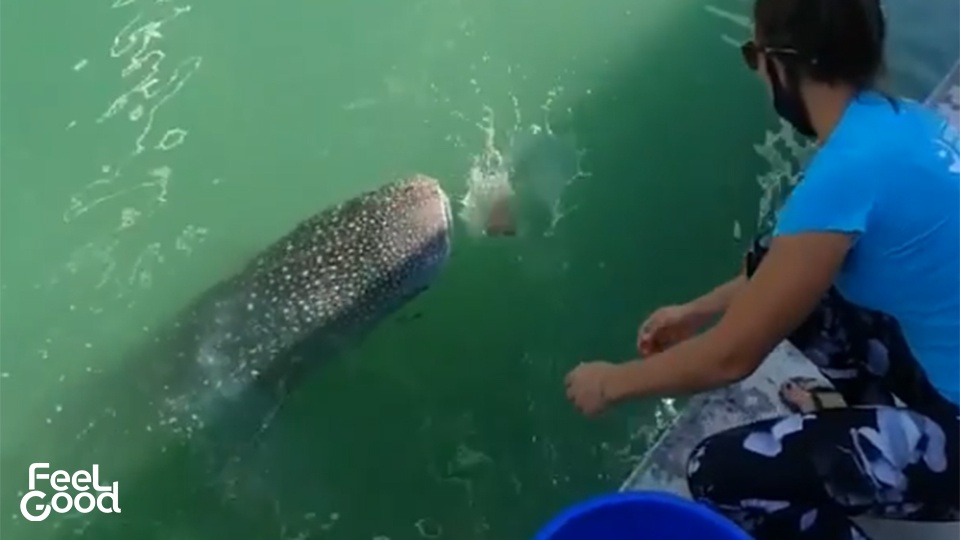 A young whale shark was spotted by environmentalists off the coast of Abu Dhabi and the agency has advised residents refrain swimming nearby.
In an Instagram post, the Environment Agency Abu Dhabi said that this was the second time the sea creature appeared in the capital. Over the next six weeks, the agency provided a proper diet to the whale shark after noticing that it lost some weight. The agency said that they are providing aid to the creature until it is able to return to the sea once more.
Here is the majestic creature in action.