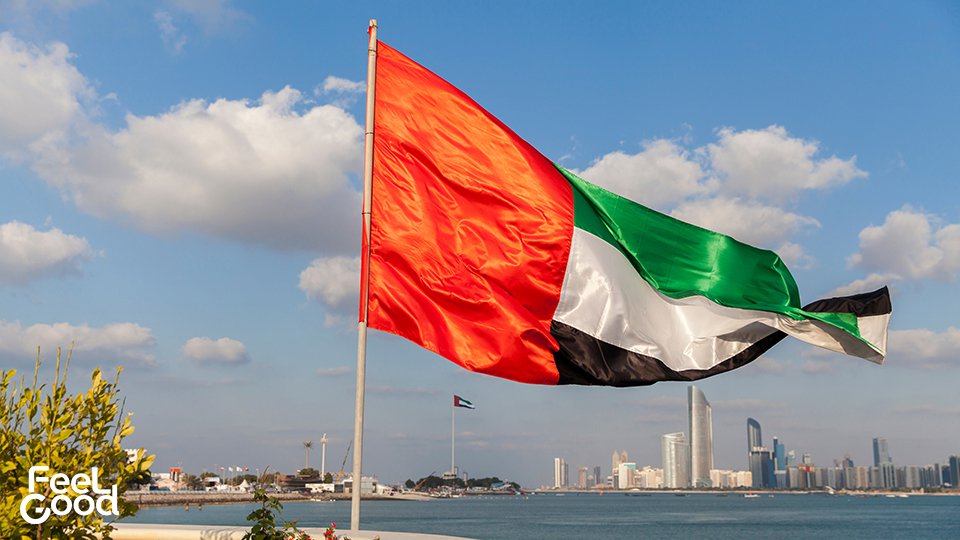 Today, the UAE is observing Flag Day. The campaign was launched in 2013 by His Highness Sheikh Mohammed bin Rashid Al Maktoum, Vice President and Prime Minister of UAE and Ruler of Dubai, to honour the country's history and legacy. Several government offices and major firms hosted a flag raising ceremony earlier today at 11am but the the celebration runs through the rest of the day with flags adorning multiple locations.
To mark the occasion, we are taking a look at the colours that make up the flag - red, green, black and white. Overall, the four colours - which traces its beginnings in 1971, reflects the unity of Arab nations.
Red
Red represents hardiness, bravery, strength and courage. The strip is also meant to signify unity.
Green
The green of UAE's flag represent the country's prosperity as well as hope, joy, optimism and love.
White
The white strip represents peace and honesty. Some people interpret it as a symbol of cleanliness and purity.
Black
Rounding up the colours is black - which stands for the defeat of enemies and strength of mind.
Now, go on and wave the UAE's colours proud!