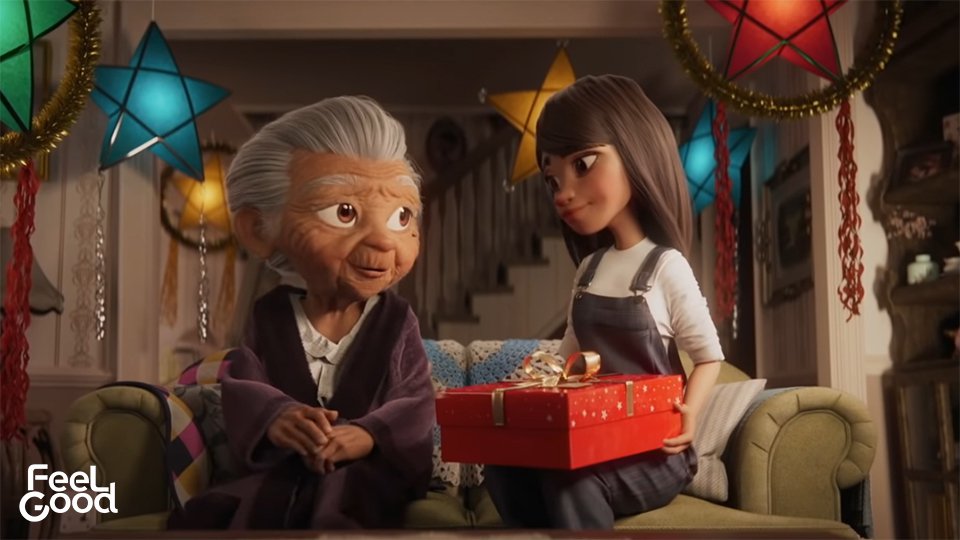 With just a month to go before Christmas, Disney UK and Disney Ireland released a short film featuring Filipino Christmas traditions. The clip, which features a grandmother and her granddaughter will have you feeling a certain way (ie: crying because this is Disney after all).
The short film begins in the Philippine countryside during the 1940s. A young girl greets his dad who surprises her with a Mickey Mouse plushie. The clip then moves a couple of years later to a British suburb where the girl is now an elderly woman. She is joined by her granddaughter as they make traditional Filipino Christmas decor with the same plushie right beside them.
What follows is a montage of the granddaughter growing up and in turn spending less time with her grandmother.
But towards the end, the granddaughter keeps the spirit of Christmas alive by surprising her grandma in the most magical, and tearjerking way. Get your box of tissues ready for this one.
Posting on social media, Disney wished people all over the world. 'We're proud to introduce the 2020 Disney Christmas Advert. From Our Family To Yours ,' their greeting read.