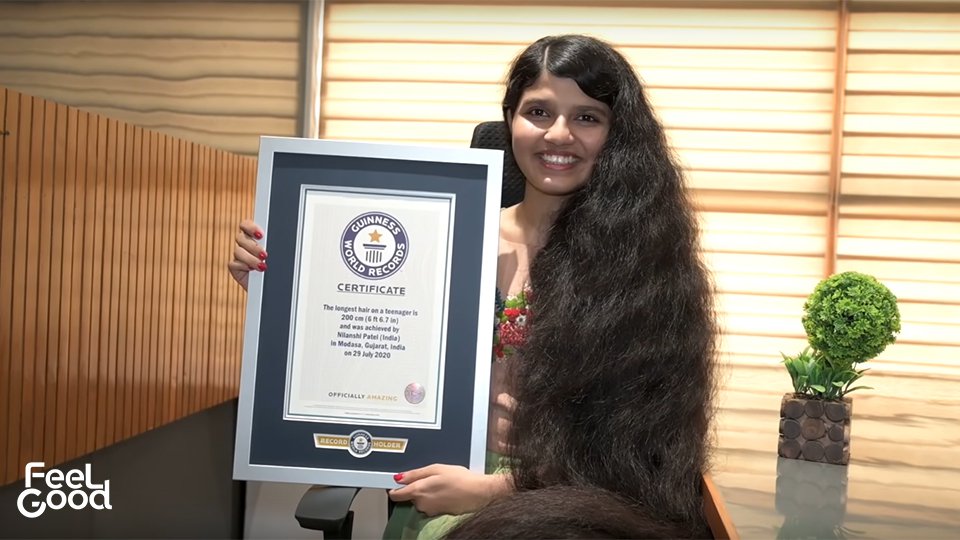 An Indian teenager beat the record for world's longest hair ever on a teen earlier this week.
Nilanshi Patel, an 18-year-old resident of Gujarat broke the same record with her hair currently measuring up to 2 metres in length. This is the second time that Nilanshi has broken the record; which she first set back in 2018.
According to UPI, her hair grew from 5 feet, 7 inches in 2018 to 6 feet, 6.7 inches (2 metres) this year.
Why is she keeping such long locks? According to Nilanshi, a bad haircut that she had when she was 6 years old gave her the reason to avoid the salon. 'I got my hair cut, a really bad haircut. So, then I decided that I won't cut my hair. I decided that when I was 6 and have not cut it since,' she said.
The teen said she is considering growing her hair out even further in a bid to break the record for world's longest hair in the adult category.