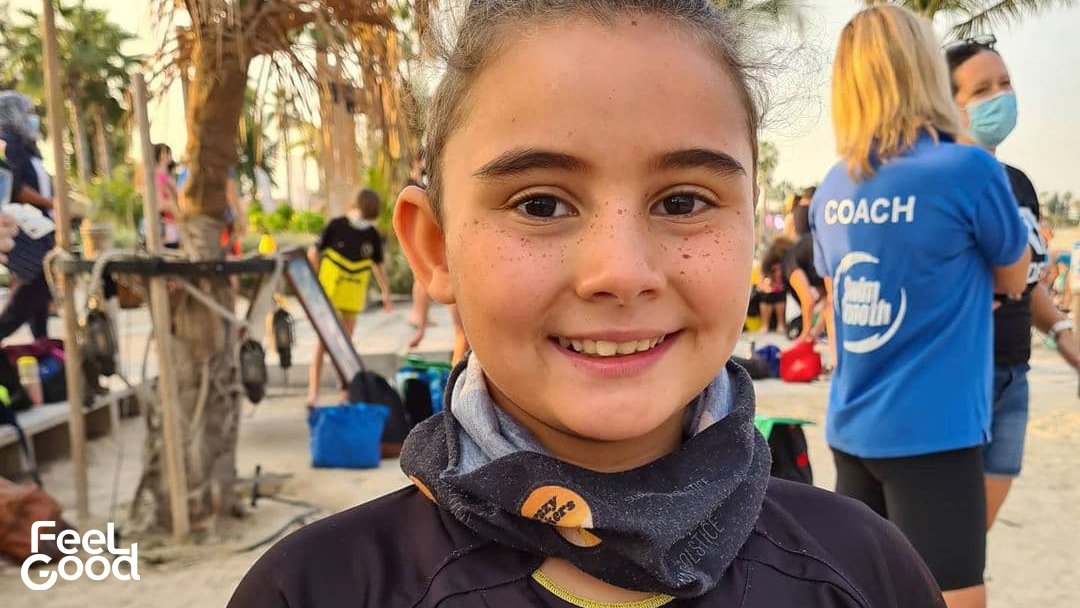 Over the course of the Dubai Fitness Challenge, we've written about amazing individuals and how they are doing their fitness pledge. We've met an athlete who is doing an ultramarathon, a swimmer doing 10km daily, and a yogi providing lessons to People of Determination.
Today, we'd like to tell you about a young Dubai resident who is doing 7 days of super sprint triathlons!
Speaking to Dubai 92's Big Breakfast with Jono and Nats, 9-year-old Afraa Al Majar said that she is doing a 375-metre swim, 10km bike ride and 2.5km run all before heading to school! She does her super sprints in the wee hours of the morning at Kite Beach together with her family.
'She wants to inspire other kids, especially girls,' Zoe Al Majar, Afraa's mother told ARN.
Since she started, Zoe said that a lot of people have come to recognize Afraa and she's been receiving massive support from Dubai's triathlon community. 'I get emotional seeing that a lot of people believe in Afraa and that she's been able to inspire a lot of people,' she said.
And to think that the whole idea started over casual conversation. 'One night she just told me that she wants to do it and the next thing I know, she's already doing the super sprint,' Zoe narrated.
You can follow (and even join her!) on her super sprint journey @tri_family_in_training on Instagram.