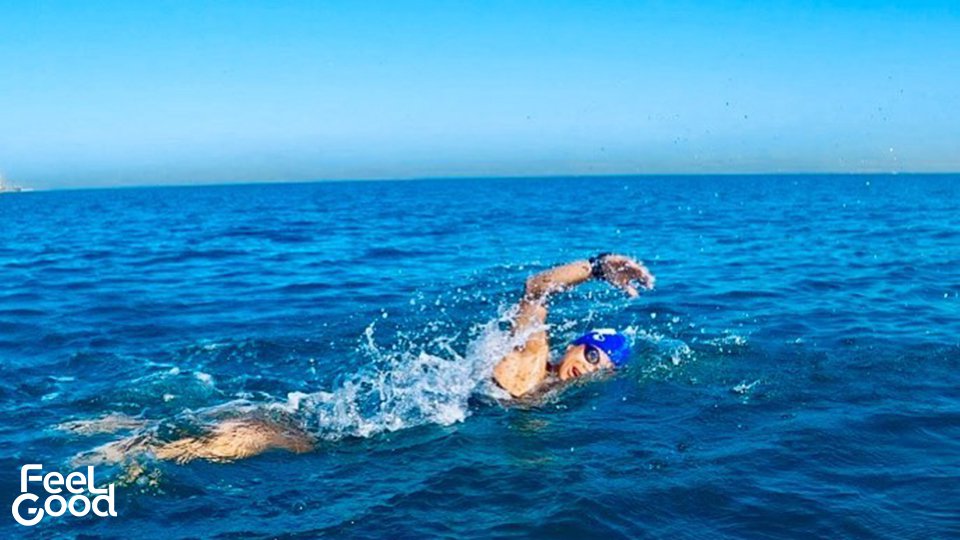 Since the start of the month, many Dubai residents have taken up a pledge to exercise as part of the Dubai Fitness Challenge. Until November 28, residents are committing to 30 minutes of activity. Everyone is doing a different activity - some are doing running, some have yoga, and then there are people who push the limits. One such person is Dubai-based Filipino expat Paolo Mangilinan.
A swimming coach, Paolo has pledged to swim 10km for the next 30 days. Speaking to Tag 91.1, he said that he wanted to do more for this year's fitness challenge. Initially, he was considering a 5km swim everyday. It was then when he doubled the number that he felt that it was a challenge that he must overcome.
With each swim taking him two hours and 45 minutes, Paolo said that he gets to burn around 2,000 calories everyday. Now that's an instant way to get fit!
Talking about what keeps him motivated, he said that he receives a lot of positive feedback on social media. 'I get messages from people saying they love what I do; some cheer me on and say keep it up, it's those words of encouragement that keeps me motivated,' Paolo concluded.