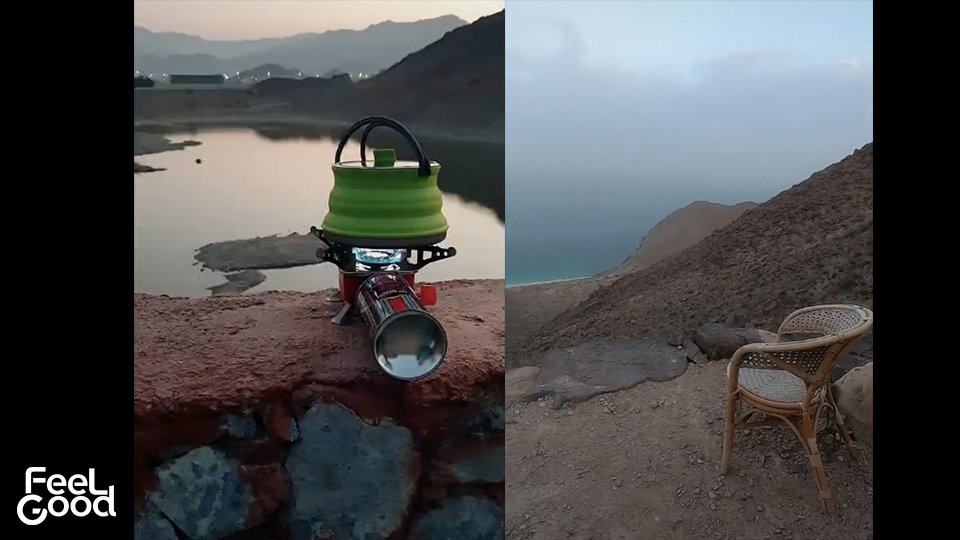 With the weather becoming cooler as the days go by, heading out to the UAE's great outdoors is a good option to spend the weekends as well as a way to get some exercise in.
Hiking is also an amazing way to see the country from an entirely different perspective. You'll be able to see towns from up above and admire the gorgeous landscape that the country possesses. Lucky for us, the country has no shortage of hiking trails that cater to both newbies and advanced enthusiasts.
As of late, two hiking trails are gaining a lot of attention after being shared on TikTok.
These two trails are the Al Rabi Hiking Trail in Khor Fakkan, Sharjah and the Fujairah Adventures Hiking Trail Park. Each path has a different experience on offer.
The Al Rabi trail is an easy one for beginners and it only takes 2-3 hours to hike. There are also a lot of signs and rest stops along the way to its 395-metre high peak! Want to stay a bit longer? It also has camping spots, just avoid leaving trash!
The other trail, located in Fujairah is another 2-3 hour hike with a small surprise. Hikers first have to go through a long tunnel before being greeted by the emirate's stunning vistas. There is even a small lagoon along the way!
Remember to do your part in preserving the beauty of these locations by leaving nothing but footprints.