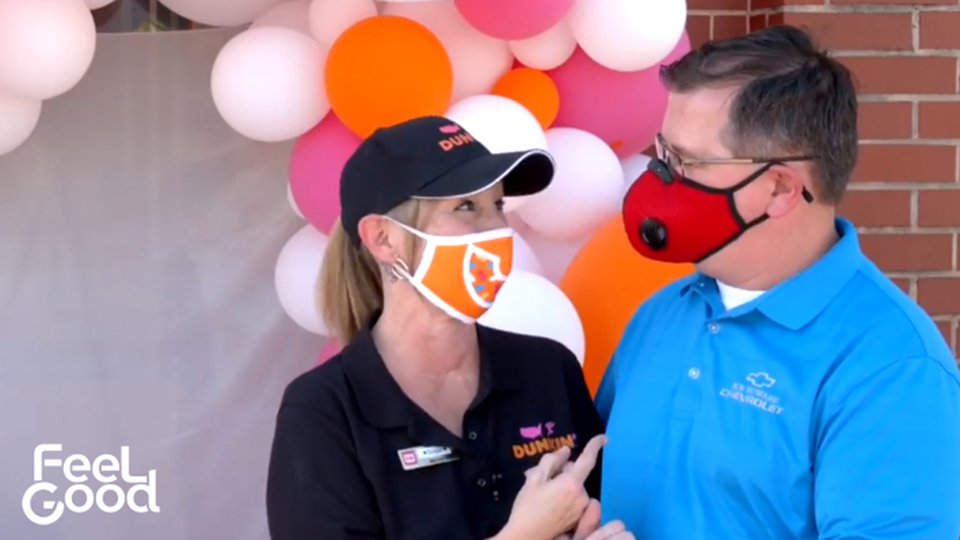 An American couple who met at a drive-thru three years ago just tied the knot at the very same spot surrounded by family and friends.
The bride, Sugar Good first met John Thompson in 2017 at the drive-thru window of a Dunkin store in Oklahoma City. John has been a regular of the spot for years prior to meeting Sugar. According to CNN, the two were immediately noticed each other because of John's breakfast runs. After a year, they exchanged numbers and went on a date where they hit it off.
The drive-thru became a special spot for the new couple with John even proposing to Sugar at the same spot.
Their love story caught the attention of the brand - where the bride works as a manager. "From Dunkin' to the newlyweds, we want to send our congratulations on their sweet nuptials and thank them for celebrating their special day with us," they said in a release.
Photos from the day show customers joining in on the ceremony and cheering the couple on from their cars.