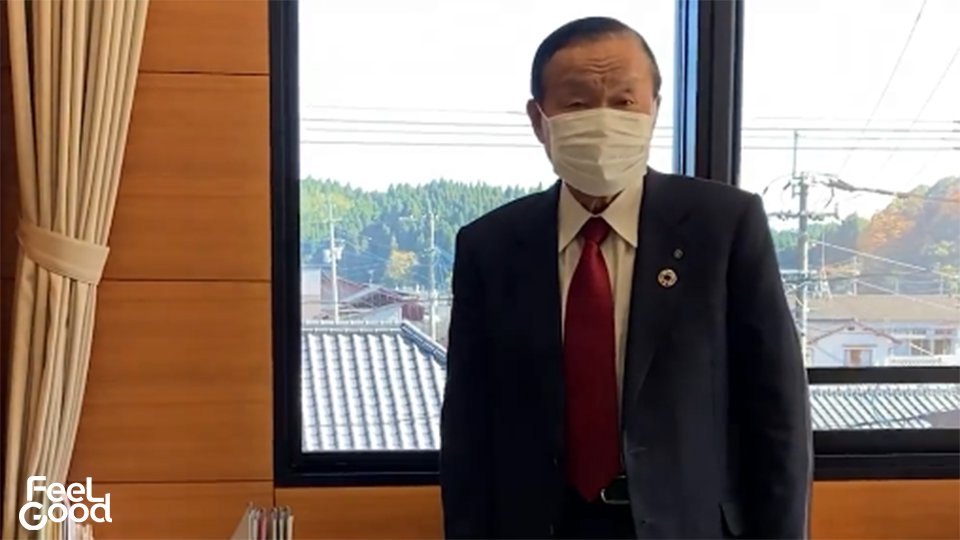 The mayor of a small Japanese town has been gaining a lot of attention due to the recent US elections.
Upon discovering his name trending online, Mayor Yutaka Umeda of the town of Yamato was confused by the sudden fame. It was only until his family pointed out that the characters in his name also spell out the name of the US president-elect that everything made sense.

The Chinese kanji characters that make Mayor Umeda's name can also be pronounced as 'Jo Baiden,' a name that sounds and looks quite similar to president-elect Joe Biden.
熊本のバイデン町長、祝福の電話鳴りやまず 「親父はなんて漢字を、と恨んでいた」

米大統領選でジョー・バイデン前副大統領の勝利が確実となり、熊本県の「じょう・ばいでん」と話題の梅田穣(ゆたか)・山都(やまと)町長(73)が9日、毎日新聞のインタビューに応じた。名前を音読みにすると同じとネットで脚光を浴び、祝福の電話が鳴りやまない毎日が続いていると驚く。だが、実はこれまで名前の字は好きではなかったという。【撮影・清水晃平】2020年11月9日公開

Posted by 毎日新聞映像グループ on Monday, November 9, 2020
'Although there are differences in the positions of a U.S. presidential candidate and the mayor of Yamato here in the center of Kyushu, our passion is the same. We continue working to fulfill our duty to ensure the happiness and spiritual richness of our residents,' the mayor told Japanese newspapers.
The mayor said that he plans to use his newfound fame to promote his small township of 14,418 residents.