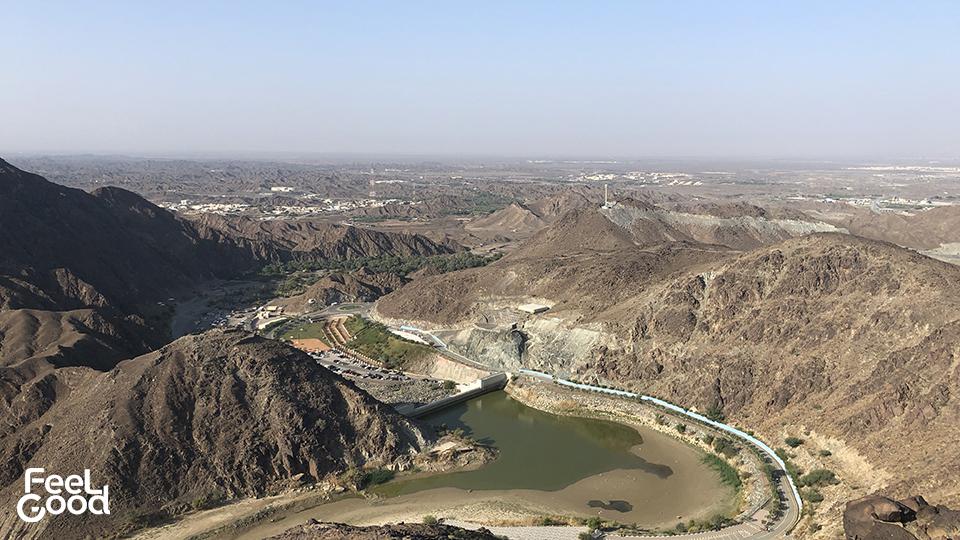 Ras Al Khaimah has again been named the Gulf Tourism Capital during a meeting between ministers representing the GCC. The northern emirate was commended by the council for being a sustainable and safe tourist destination as well as recognising RAK's efforts in curbing the spread of Covid-19.
To celebrate the accolade, below are five exciting reasons why you should visit RAK (especially if you haven't). It's a different sight to behold from the megacities of Dubai and Abu Dhabi. Trust us, the long drive to this emirate is worth it.
It's home to the highest peak in the country!
Today, Jebel Jais is more than just a hiking destination. It's also home to the world's highest restaurant, the first Bear Grylls Explorer Camp in the country, as well as the Toroverde Zipline - the longest zipline in the world.
It's an adventure-seeker's dream
Go to Wadi Showka for example, and you'll see enthusiasts of all kinds. Whether you're a hiker, cyclist, or camper - RAK has the sights and spaces for your hobby.
Take a break from the city
If you live in Dubai, Sharjah, or Abu Dhabi; RAK offers a different view apart from skyscrapers and concrete jungles. In this emirate, you'll be greeted with the rolling Hajar mountains and sand dunes.
It's alive with history and heritage
If you're more a history buff, the emirate's got you covered. There's the abandoned village of Jazirah Al Hamra, which has intrigued photographers and thrill-seekers. The National Museum in the emirate also preserves a lot of artifacts from the early days.
A hot spring with healing minerals
A hot spring in the middle of the desert might sound unusual, but RAK has one. Local folk say that the water of Khatt Springs contain healing minerals.