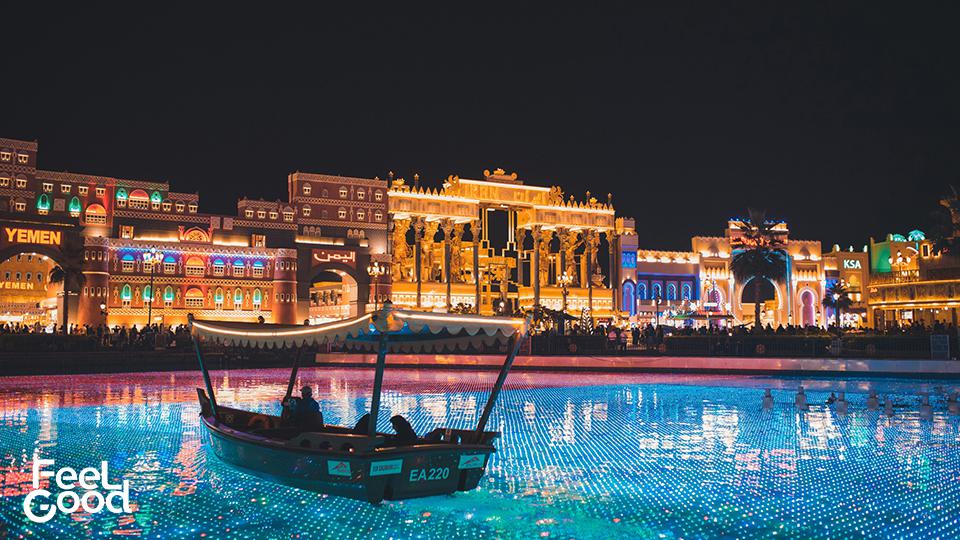 In just a couple of days, Dubai's Indian community will be celebrating Diwali - or the Festival of Lights. It is a festive event that celebrates the 'victory of light over darkness' which calls for vibrant decor, the lighting of diyas (candles), creating rangoli artworks. Apart from all the fancy accoutrements, it's also a time when families get together to experience the beauty of it all.
That being said, already vibrant Dubai is made even brighter during this four to five day long celebration. Today, were pointing you to some places around town where you can be in the Diwali mood with your family and friends.
Global Village
This year's Global Village is even brighter because it's their Silver Jubilee season! Plus, there's more pavilions, food choices and more activities for the whole family to enjoy.
Bur Dubai
A hub for Diwali celebrations, the bustling neighbourhoods of Karama and Bur Dubai are transformed into a local festival with balconies being adorned with colourful lights and people enjoying the holiday in the streets. It's a sight to behold if you haven't been before, in fact photography club Everyday DXB is hosting a photowalk this Saturday at the spot so you can capture the festivities.
Burj Khalifa and the Dubai Fountain
A timeless destination - the Burj Khalifa and the Dubai Fountain have interactive LED and fountain shows that will keep you and your family entertained and awestruck by the beauty of Dubai.
But if you're looking for something new…
The Palm Fountain, The Pointe
Recently crowned the world's largest fountain, this massive attraction spans the entire boulevard of The Pointe! The show is made possible by 3,000 LED light installations and 2 floating platforms covering 14,000 sqm of sea water.