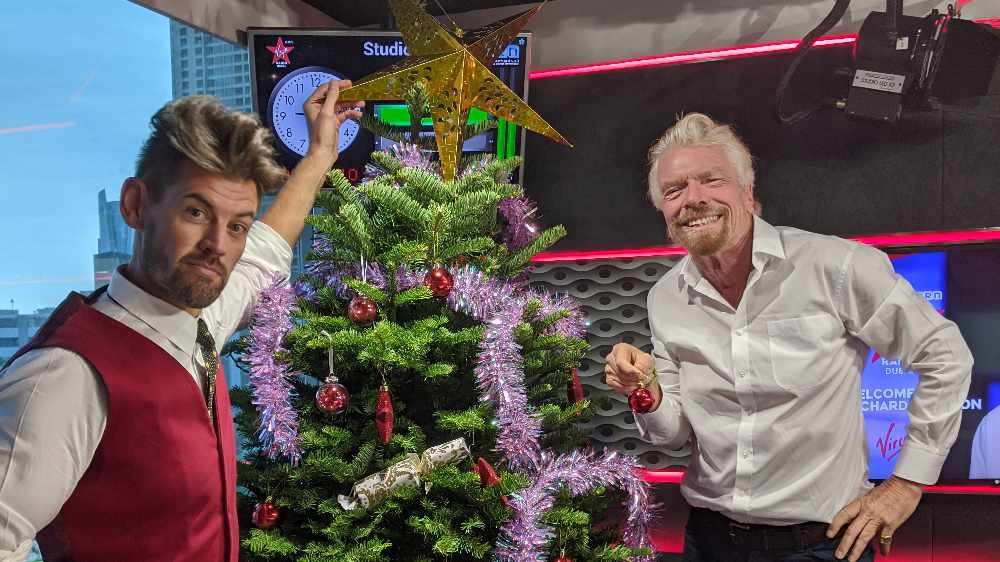 Sir Richard Branson joined us today talking about his newly discovered Indian ancestry, the Virgin Group turning 50, his incredible Hyperloop project, Virgin Galactic, his new refugee initiative at Virgin Megastore, and more - all while having a nice cup of tea served up by Brent Black.
He was also nice enough to help us (finally) decorate our Christmas tree. Exactly what you'd expect from a Knight.
Also, check out what Sir Richard Branson had to say about his visit here!