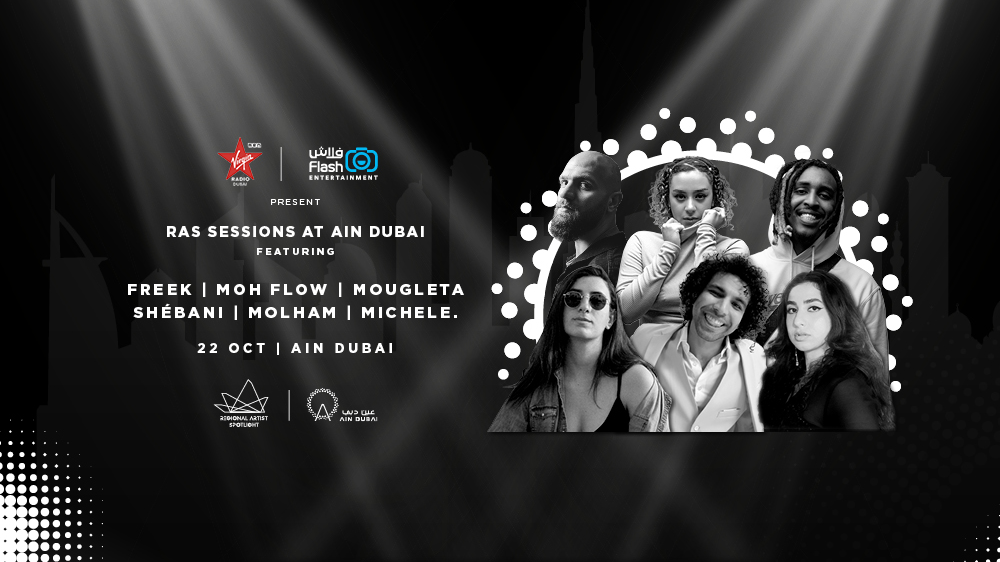 The opening weekend of Ain Dubai is coming! We're taking over for one day of amazing live music.
Ain Dubai will host the first live performances from Regional Artist Spotlight featured artists on Friday 22nd October from 2pm. The event, RAS Sessions, will take place on the plaza by the new iconic landmark on Dubai's Bluewaters Island and is free for everyone!
Come and witness the opening of the world's largest and tallest observation wheel and some incredible performances by some of the region's leading artists including Freek, Moh Flow, Mougleta, Shébani, Molham and Michele.
Find out more about the event listen to the RAS Podcast
Regional Artist Spotlight is the place you will find the best musical talent under the spotlight of the biggest regional players in the field of entertainment. Put together by the superstars at Flash Entertainment and at home on Virgin Radio 104.4.
Make sure to follow us on Instagram @regionalartistspotlight for all the latest news and updates!