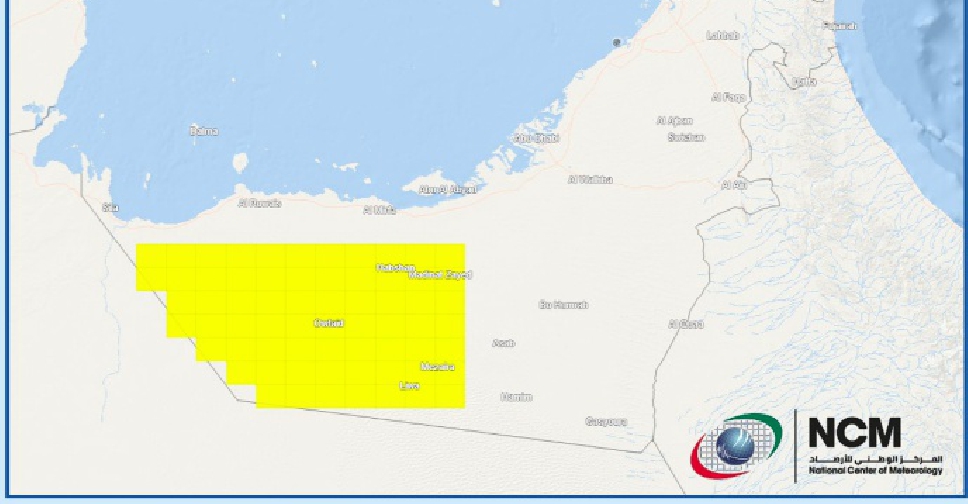 NCM/Twitter
A yellow weather alert has been issued for some "internal parts" of the UAE on Friday, with forecasters warning it will impact visibility levels.
Taking to their official Twitter handle, the National Center of Meteorology (NCM) said "wind speeds of 45 kmph will cause blowing sand and dust", thus "reducing visibility levels to less than 3,000 meters" over "some internal areas".
This is set to last between 12 noon and 7:00 pm.
Fresh winds reaching 45 km/hr causing blowing dust and sand, reducing the horizontal visibility to less than 3000 m at times over some internal areas from 12:00 until 19:00 Friday 11/06/2021#Alert #Dust_Alert #NCM pic.twitter.com/3W1TUBMpTQ

— المركز الوطني للأرصاد (@NCMS_media) June 11, 2021