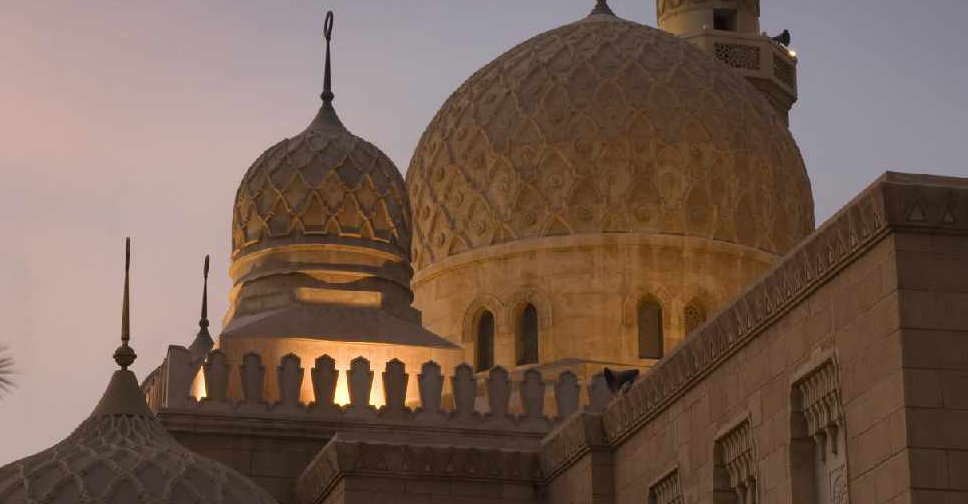 The UAE has announced it will gradually reopen mosques and places of worship from Wednesday, July 1, welcoming only 30 per cent of their total capacity.
That's according to Dr. Saif Al Dhaheri, the official spokesperson of the National Emergency Crisis & Disaster Management Authority (NCEMA), who spoke at a press conference on Monday.
Dr. Al Dhaheri: Mosques and places of worship will be reopened across the country starting July 1st, with a capacity reduced to 30%. #UAE health authorities already conducted COVID-19 tests for Imams and workers serving at mosques. #UAEGov

— UAEGov (@uaegov) June 29, 2020
He added Friday prayers will remain suspended, and mosques will be closed during the time of the prayer. Certain masjids located in industrial areas, labour residential areas, shopping malls and public parks will remain closed until further notice.
Dr Saif said children under the age of 12, adults above 60 and individuals suffering from chronic diseases will not be permitted to enter any places of worship.
He also explained that residents will need to follow strict safety guidelines, which include maintaining three-metre social distance, wearing masks and avoiding physical contact, such as shaking hands with others, at all times.
People have also been instructed to bring their own Qur'an, prayer mat and to perform Wudhu, the ritual of washing performed by Muslims before prayer, at home before heading to the mosque.
Part of the guidelines released by the authorities require worshipers to download the Al Hosn app.
NCEMA will continue to assess the health situation in the country and will shut down any places of worship that report cases of COVID-19 or violate the safety guidelines set by the authorities.
.@IACADDUBAI: Guidelines for worshippers to ensure their safety at mosques in #Dubai as the UAE announces the reopening of mosques for prayers as of July 1, with a maximum capacity of 30%. pic.twitter.com/5UlDB5FCUU

— Dubai Media Office (@DXBMediaOffice) June 29, 2020