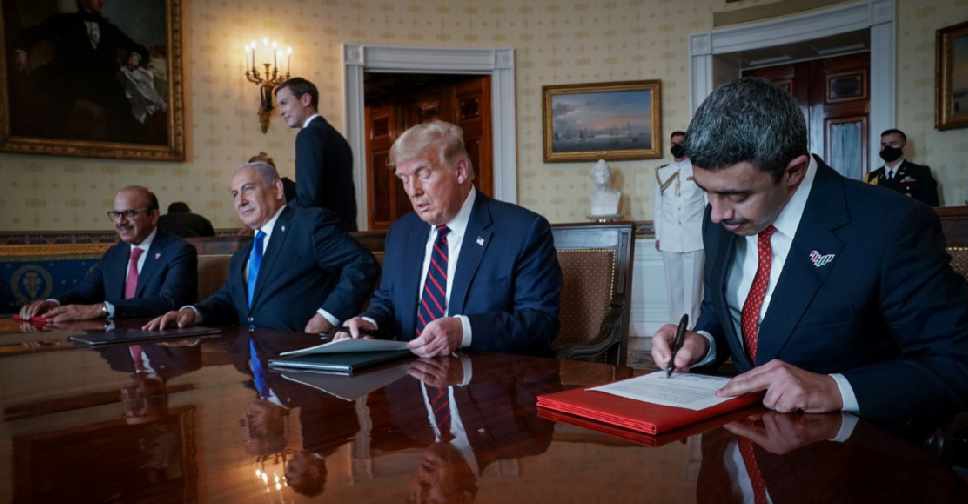 WAM
Saqr Ghobash, the Speaker of the UAE's Federal National Council, has affirmed that the deal is a historic step towards reviving the Middle East peace process.
In a statement issued by the Council, Ghobash said the agreement will guarantee the region's security and stability.
He added the, "FNC stresses that the accord reflects the never-changing principles of Emirati policy, which is its historic legacy and openness towards all countries while achieving its higher strategic interests."
The Speaker also said that the deal, "represents a good opportunity to resume the regional, international and the United Nations, UN, efforts to achieve fair, comprehensive and permanent peace in the Middle East and guarantee the implementation of UN resolutions and conventions, especially those related to the establishment of a Palestinian state with its capital in East Jerusalem."
Meanwhile, the European Union has renewed its support for the accords made by the UAE and Bahrain with Israel.
The bloc's external affairs spokesperson, Peter Stano, said the 27 member states issued statements on 15 August and 12 September, welcoming the peace agreements.
معالي صقر غباش رئيس المجلس الوطني الاتحادي في حديث مع قناة أبوظبي

معاهدة السلام الإماراتية الإسرائيلية دفعت حل الدولتين إلى الواجهة من جديد ومهدت الطريق مجدداً لفرصة حقيقية لإحياء عملية السلام.#الإمارات_رسالة_سلام https://t.co/Fghb7zOn8n

— المجلس الوطني الاتحادي (@fnc_uae) September 15, 2020