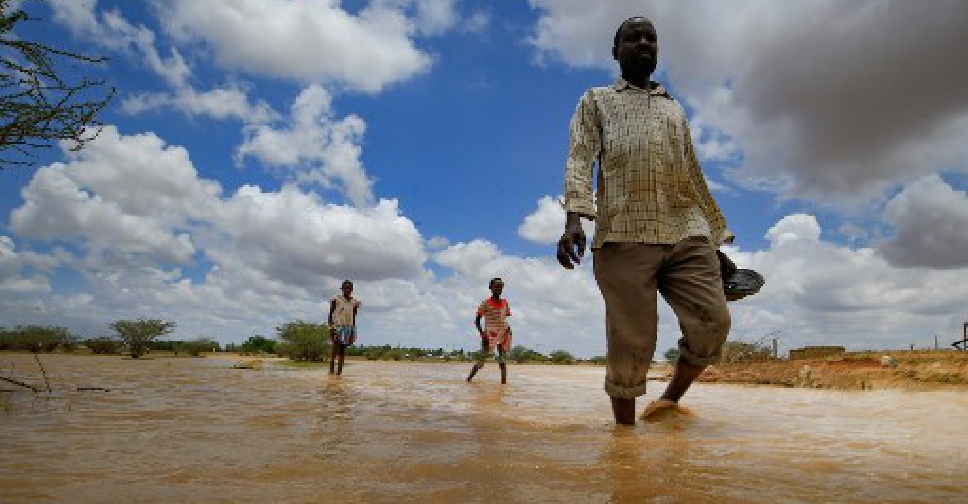 AFP
Another plane delivering humanitarian supplies from the Emirates Red Crescent has been flown to the Sudanese capital Khartoum.
The aircraft delivered medicines, medical equipment, food and shelter materials.
Heavy seasonal rains have caused flash floods and burst river banks along the Nile in Khartoum and the city of Omdurman.
Scores of people have died and hundreds of thousands have been left homeless.
The UN's refugee agency said many of those affected had been previously displaced by conflict and were already facing the loss of income due to the economic challenges related to the COVID-19 pandemic.
The Sudanese government has declared a three-month state of emergency.
Dr Mohammed Ateeq Al Falahi, Secretary-General of the Emirates Red Cross, said the aid was sent following a directive issued by His Highness Sheikh Mohamed bin Zayed Al Nahyan, Crown Prince of Abu Dhabi and Deputy Supreme Commander of the UAE Armed Forces.
Al Falahi added that the ERC delegation in Sudan is performing a key role by providing for people's basic needs and ensuring the future provision of aid.