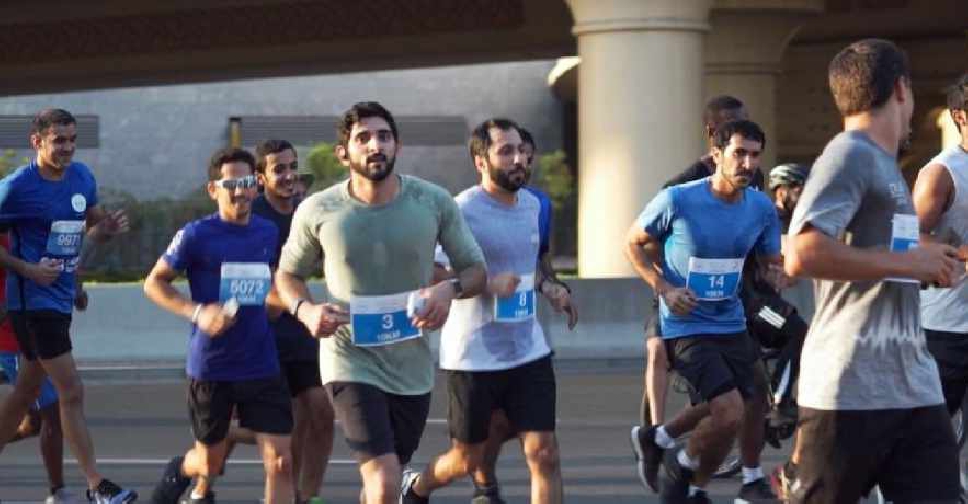 Dubai Media Office
Dubai Crown Prince joined thousands of residents for the historic run on Dubai's Sheikh Zayed Road on Friday.
His Highness Sheikh Hamdan bin Mohammed bin Rashid Al Maktoum, Crown Prince of Dubai and Chairman of the Dubai Executive Council, also took time to greet Team Angel Wolf, a racing group led by Nick Watson, his wife Delphine, 13-year-old daughter Tia and 16-year-old Rio.
On his official Instagram account, Sheikh Hamdan shared a post where he's giving a high-five to Rio, who is diagnosed with a rare chromosome disorder that affects his speech and motor skills.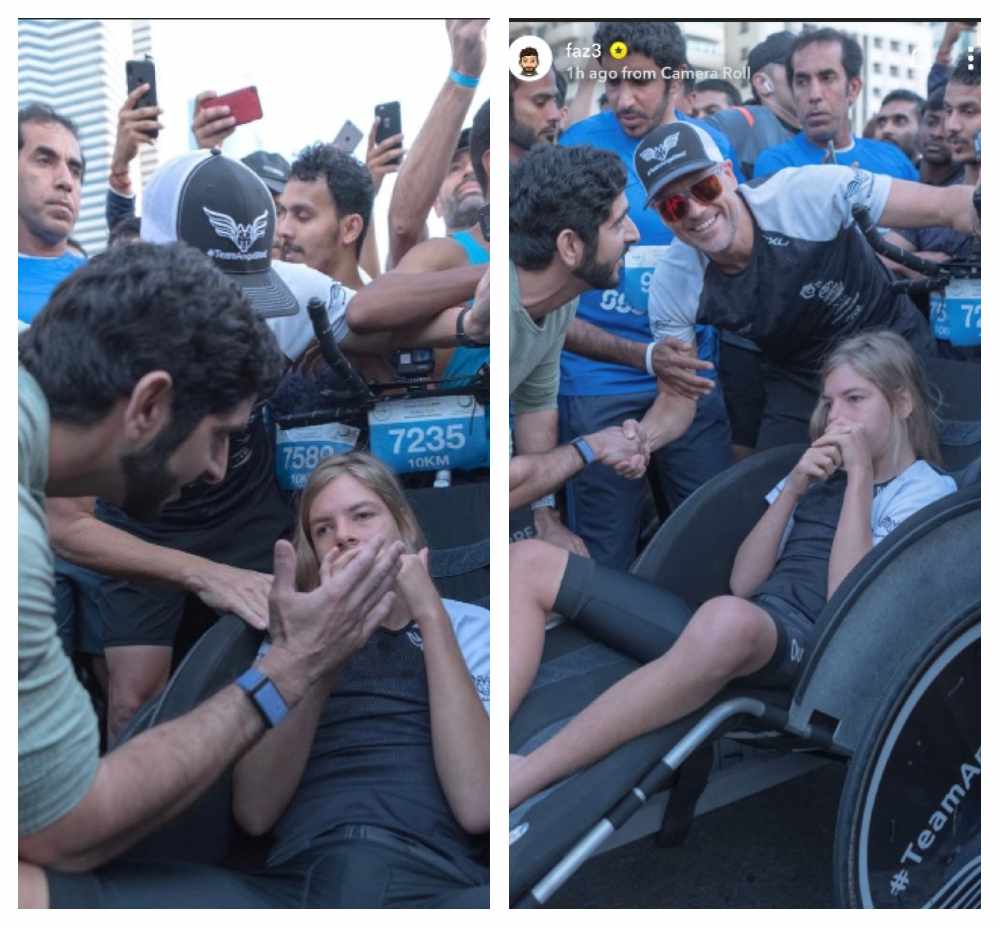 The Dubai 30X30 run also marked a milestone for Rio as he completed his 200th race, in a bid to raise awareness towards integrating people of determination into sports.
Earlier, Sheikh Hamdan had taken to social media to remind Dubai residents to participate in the Dubai Run 30x30.
Dubai Crown Prince @HamdanMohammed joins tens of thousands of participants in the #DubaiRun race today morning held for the first time on Sheikh Zayed Road, as part of @DXBFitChallenge. pic.twitter.com/8xFpEYVJD2

— Dubai Media Office (@DXBMediaOffice) November 8, 2019
This is the first time ever that Dubai's Sheikh Zayed Road turned into a running track as part of the Dubai Fitness Challenge.