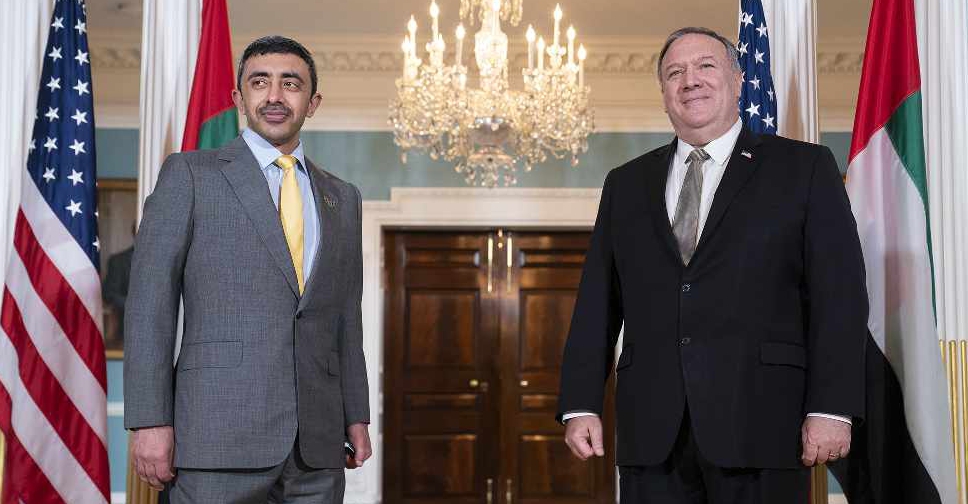 WAM
His Highness Sheikh Abdullah bin Zayed Al Nahyan, Minister of Foreign Affairs and International Cooperation, met with US Secretary of State Mike Pompeo at the end of his visit to Washington.
During meetings with senior members of Congress, Sheikh Abdullah underscored how the deal will advance regional stability by halting the annexation of Palestinian territories.
He said the agreement creates new energy for positive change across the Middle East.
Bilateral relations between the UAE and the US, reaffirming a shared commitment to cooperate on efforts to prevent the spread of COVID-19, promoting peace and security in the Arabian Gulf, counter-extremism and deterring threats to regional stability were also discussed.
Sheikh Abdullah emphasized the importance of the decades-long UAE-US partnership, which he described as the UAE's most important and strategic relationship.
He noted that for more than a decade the UAE has remained the largest export market for US goods and services in the Middle East.
His Highness thanked the Members of Congress for their leadership and overwhelming support for the agreement with Israel while stressing the UAE's longstanding commitment to the Palestinian people.