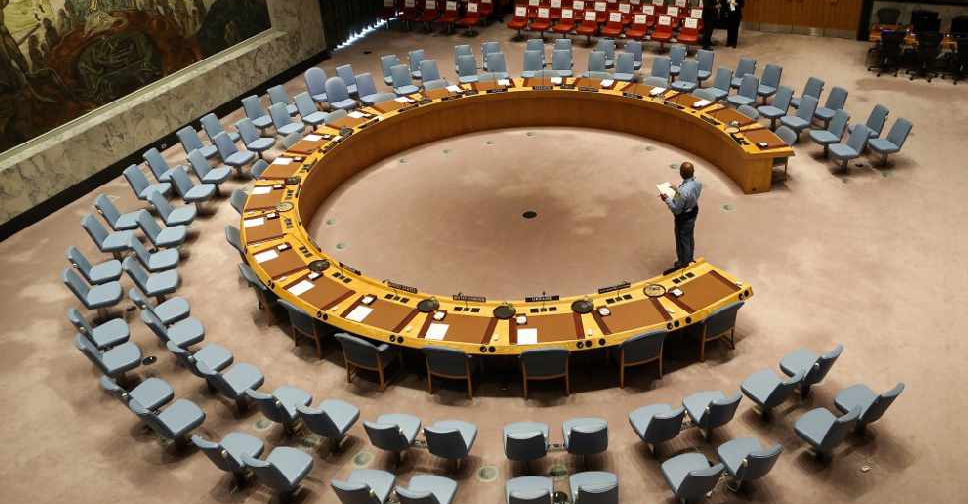 STEPHANE LEMOUTON / POOL / AFP
Saudi Arabia has backed the UAE's bid for non-permanent membership of the UN Security Council.
During a virtual meeting of the Council's Asia-Pacific Group (APG), the Kingdom also called on other countries to support the Emirates.
Saudi Arabia's Deputy Permanent Representative to the UN, Dr. Khalid bin Muhammad Manzalawi highlighted the UAE's role in addressing major issues related to international cooperation, peace, security and sustainable development.
He also highlighted the country's humanitarian work and its efforts in promoting a culture of tolerance.
"The UAE has always affirmed its commitment to collective action, adherence to the United Nations Charter as well as its promotion of multilateral diplomacy," the Saudi envoy explained.
Earlier this week, the Asia-Pacific Group endorsed the UAE as its candidate for the 2022-2023 term.
Elections for the next term will be held in June 2021.