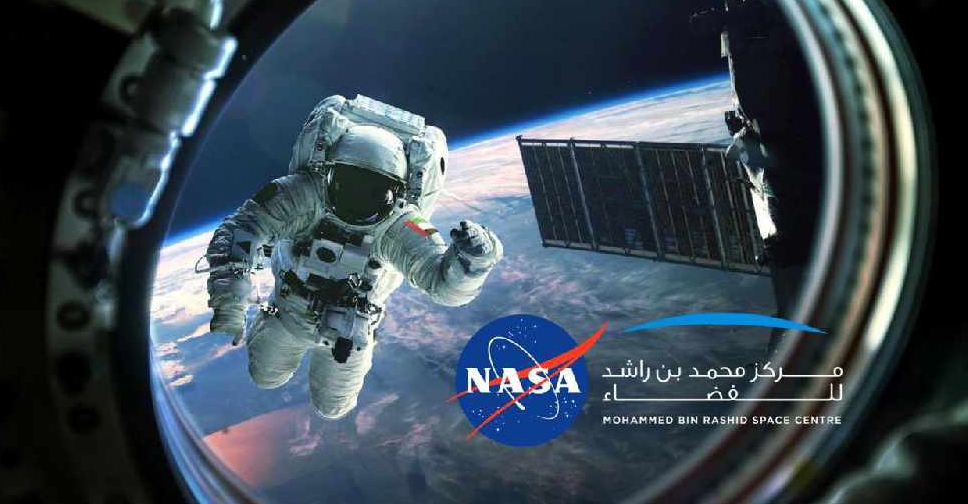 @MBRSpaceCentre/ Twitter
NASA has signed an agreement with the Mohammed Bin Rashid Space Centre (MBRSC) to train UAE astronauts for potential missions to the International Space Station (ISS).
The announcement was made by His Highness Sheikh Mohammed bin Rashid Al Maktoum, Vice President and Prime Minister of the UAE and Ruler of Dubai.
The training programme will be carried out at NASA's Johnson Space Centre in Houston, one of the world's largest facilities for spaceflight training, research, and mission control.
We are pleased to announce the signing of an agreement with @NASA to train UAE astronauts for potential missions to the International Space Station, including space walks & long duration station missions. The program will train our youth and astronauts for future missions. pic.twitter.com/iipzZAD1MF

— HH Sheikh Mohammed (@HHShkMohd) September 21, 2020
Under the agreement, four Emirati astronauts will be provided advanced training.
Hazzaa AlMansoori and Sultan AlNeyadi are currently taking part in the training as part of the strategic partnership between the two organisations.
They will be part of multiple areas of operations on the ISS, including major systems, robotics, spacewalking, and an array of leadership training.
Meanwhile, two others to be selected from the second batch of the UAE Astronaut Programme will begin training next year, joining the 2021 NASA Astronaut Candidate Class,
"The agreement opens up new avenues of cooperation and collaboration between both parties, exchanging best practices and exploring potential prospects for involving Emirati astronauts on long haul space missions," said Salem AlMarri, head of the UAE Astronaut Program at MBRSC.
"We will continue to work together with the U.S. on further collaborations in the coming months and propel the global space sector towards a brighter future," he added.
Salem AlMarri, Head of the UAE Astronaut Programme at MBRSC explains the importance of the MBRSC – NASA agreement.@NASA @NASA_Johnson @TheUAETRA @JimBridenstine @astro_hazzaa @Astro_Alneyadi pic.twitter.com/i5Ue4dxvNi

— MBR Space Centre (@MBRSpaceCentre) September 21, 2020
Astronauts Hazzaa AlMansoori and Sultan AlNeyadi give us a glimpse into the nature of training at the Johnson Space Center highlighting its importance.@NASA@NASA_Johnson@TheUAETRA@JimBridenstine@astro_hazzaa@Astro_Alneyadi pic.twitter.com/U1PL1A137z

— MBR Space Centre (@MBRSpaceCentre) September 21, 2020