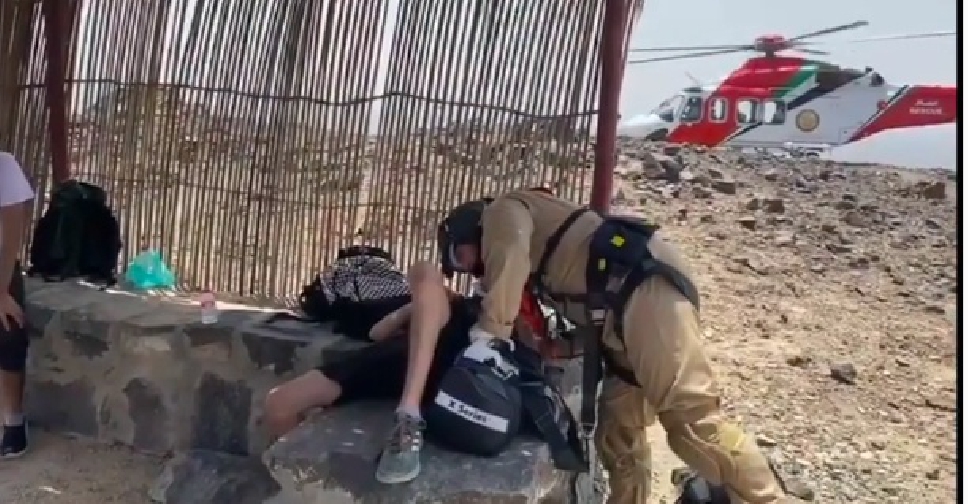 NSRCUAE/Instagram
A trekker has been airlifted from Ras Al Khaimah's Shoka mountains after suffering from heat exhaustion.
Posting the video of the rescue efforts, the National Search and Rescue Center said they rushed to the site after receiving an alert that a 21-year-old Pakistani national was unable to move due to extreme fatigue caused by high temperatures.
He and his friends were also unable to find their way back after their trek on Friday.
The injured has been moved to Al Dhaid Hospital for treatment, while considering all COVID-19 guidelines.