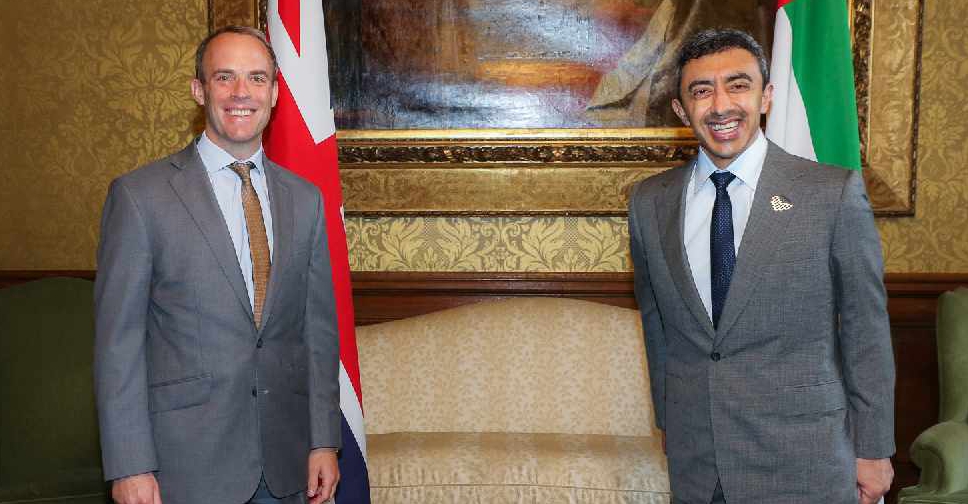 WAM
Strategic ties were on the agenda when Sheikh Abdullah bin Zayed Al Nahyan, Minister of Foreign Affairs and International Cooperation, and British Foreign Minister Dominic Raab met in London.
Sheikh Abdullah and Raab discussed ways to consolidate cooperation in many sectors, including health, and their coordination with international organisations.
Both ministers talked about the UAE-Israel accord and its key role in reinforcing the foundations of security and stability in the region.
They also reviewed regional developments and international topics of mutual concern, stressing the historic relations between the two countries and their leaderships.
Sheikh Abdullah lauded the strategic ties between the UAE and the UK and their keenness to enhance their overall cooperation to serve their mutual interests.