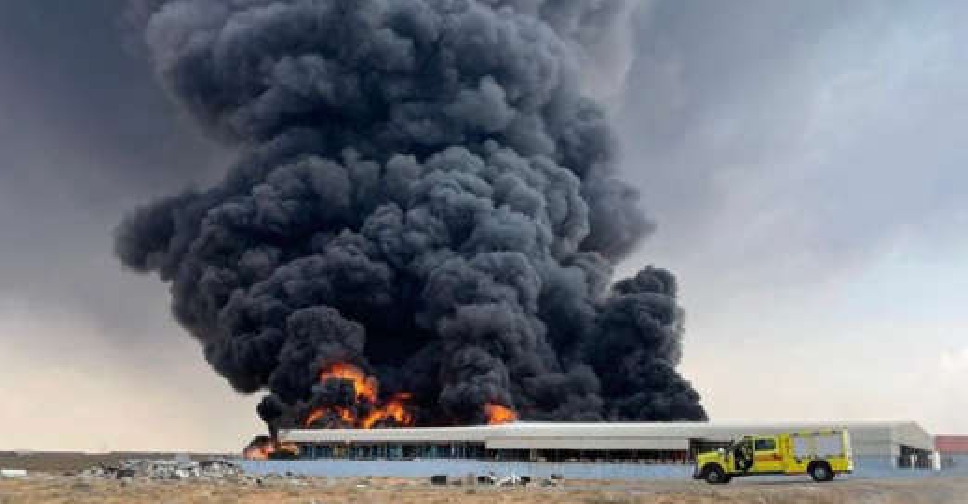 uaq_news
A fire has broken out in a tyre factory in Umm Al Quwain's Umm Al Thuoub area on Tuesday afternoon.
After receiving an alert at 1:48 pm, firefighters from Ras Al Khaimah, Ajman and Sharjah rushed to the site and contained the blaze.
No casualties were reported in the incident.