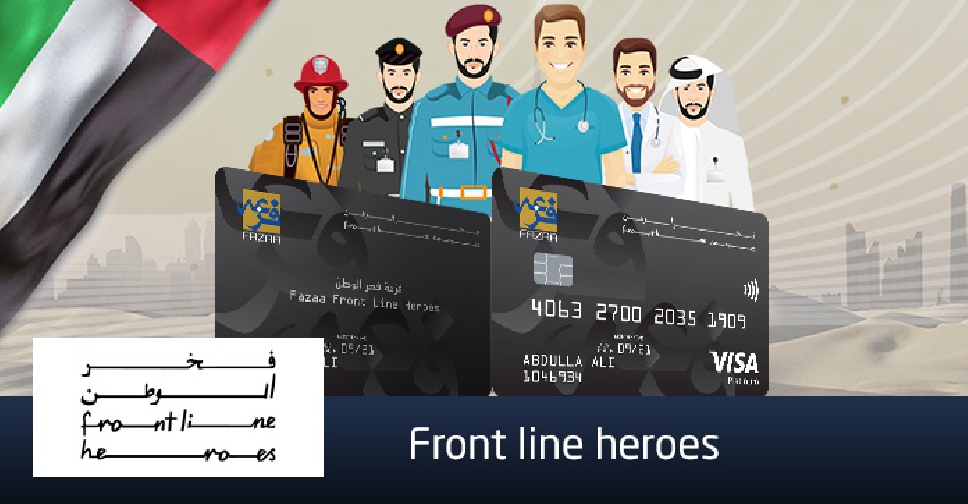 Fazza
Extra support will be available for the country's frontline professionals from next week as a new rewards scheme is launched by Fazaa.
The National Behavioural Rewards Programme – Fazaa in cooperation with the Frontline Heroes Office and His Highness Lieutenant General Sheikh Saif bin Zayed Al Nahyan, Deputy Prime Minister and Minister of the Interior, have announced an initiative to provide them with a range of special offers.
From November 1, all registered UAE frontline professionals will be given access in recognition of the specific challenges faced by workers and their families during the COVID-19 pandemic.
They will be given membership with discounts on 2,600 brands at more than 5,500 stores and 6,000 food outlets across the UAE.
The new 'Frontline Heroes Fazaa' plan also provides a 40 per cent discount on services and medications at 131 hospitals nationwide.
This includes medical products and supplies, as well as cosmetic and other services not covered by health insurance.
Other offers on car rentals, insurance and global hotel reservations will be available with the special membership.
Sheikh Sultan bin Tahnoon Al Nahyan, Chairman of the Board of the Frontline Heroes Office, said, "We are engaging and listening to our frontline professionals to ensure we understand the stresses and pressures that most impact our heroes and their families...With Fazaa, we hope to help unburden some of the financial pressures they are dealing with while bringing joy to their lives."
The Frontline Heroes Office was set up in July 2020 by decree of the President, His Highness Sheikh Khalifa bin Zayed Al Nahyan, and operates under the direction of Sheikh Mohamed bin Zayed Al Nahyan.
انطلاقاً من رؤية سيدي محمد بن زايد في دعم أبطال خط الدفاع الأول، أطلقنا مبادرة "فزعة فخر الوطن" بالتعاون بين مكتب فخر الوطن والبرنامج الوطني للمكافآت السلوكية-فزعة تقديرا للجهود الشجاعة للعاملين في الخطوط الأمامية لضمان صحة وسلامة المجتمع
مزيد من التفاصيل: https://t.co/jGujw2Zywm pic.twitter.com/Ouqcz5yKMA

— سيف بن زايد آل نهيان (@SaifBZayed) October 27, 2020