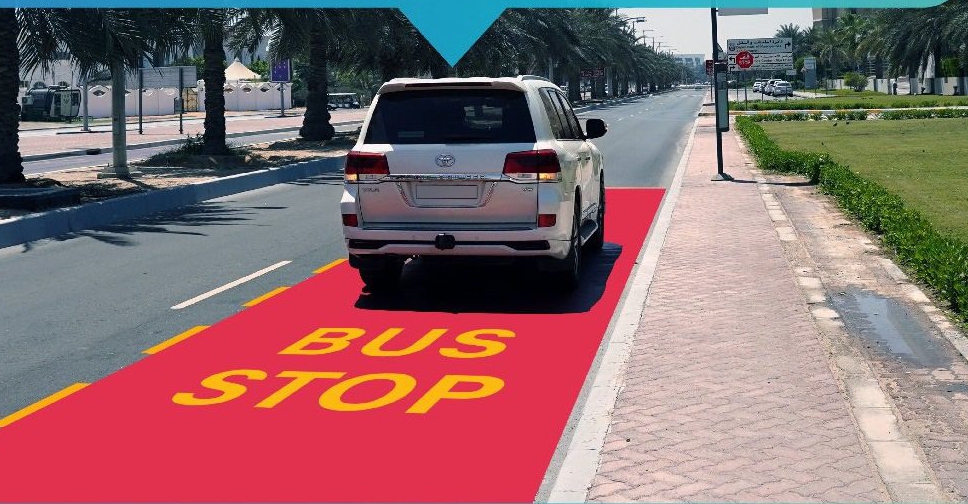 @ITCAbuDhabi/ Twitter
Motorists in Abu Dhabi are being urged not to park their vehicles at bus stops and other areas meant for public transport.
Drivers are also being warned against using the bus stops for picking-up or dropping-off passengers randomly.
According to the Integrated Transport Centre (ITC), violators will be fined AED 2,000 as the practice often disrupts traffic flow and increases the risk of accidents.
The authority will be stepping up field inspections and also using smart cameras to spot offenders.
"Drivers who use the side bus stops to pick-up or drop-off passengers randomly would endanger the public, disrupt the traffic flow, cause the buses to run late, make bus trips longer and distort the overall look of the city," the ITC said in a statement.
لضمان انسيابية الحركة المرورية ولسلامة الجميع، ندعو الجمهور الكريم للالتزام بعدم استخدام المواقف الجانبية المخصصة لحافلات النقل العام لما يترتب عليه من تعطيل وتأخير لحركة الحافلات والمركبات. pic.twitter.com/bVF3gxtlDN

— "ITC" مركز النقل المتكامل (@ITCAbuDhabi) April 20, 2021
To ensure a smooth traffic flow and the safety of the public, we request you all not to park your vehicles in bus side stops as it causes unexpected buses' delay. #UAE #AbuDhabi

— "ITC" مركز النقل المتكامل (@ITCAbuDhabi) April 20, 2021