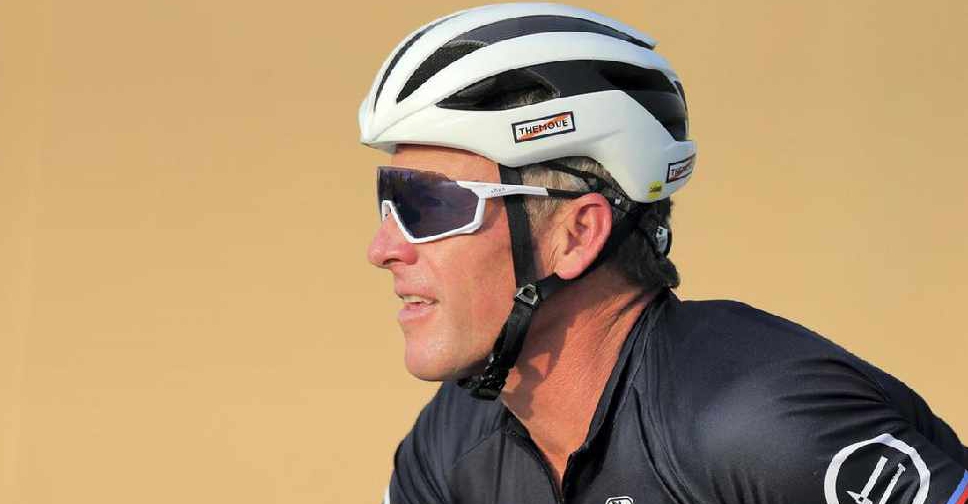 twitter/(@DXBMediaOffice)
The US former professional cyclist Lance Armstrong has been doing honorary laps at Dubai's Al Qudra Cycling Track to celebrate the UAE's Tour de France win.
He was joined by 100 other cyclists from across the emirate for the 50-kilometre ride.
Armstrong has been raising funds for Beirut to help in the aftermath of August's devastating port explosion.
He completed another cycle ride in the Lebanese capital at the weekend.
The cyclist is due to spend the next 10 days in the Middle East taking part in several other events.
Former professional cyclist @LanceArmstrong took to his bike in #Dubai's Al Qudra Cycling Track on Tuesday evening to celebrate the #UAE's success at the Tour de France @LeTour. pic.twitter.com/uWSK1Ba4BN

— Dubai Media Office (@DXBMediaOffice) October 7, 2020