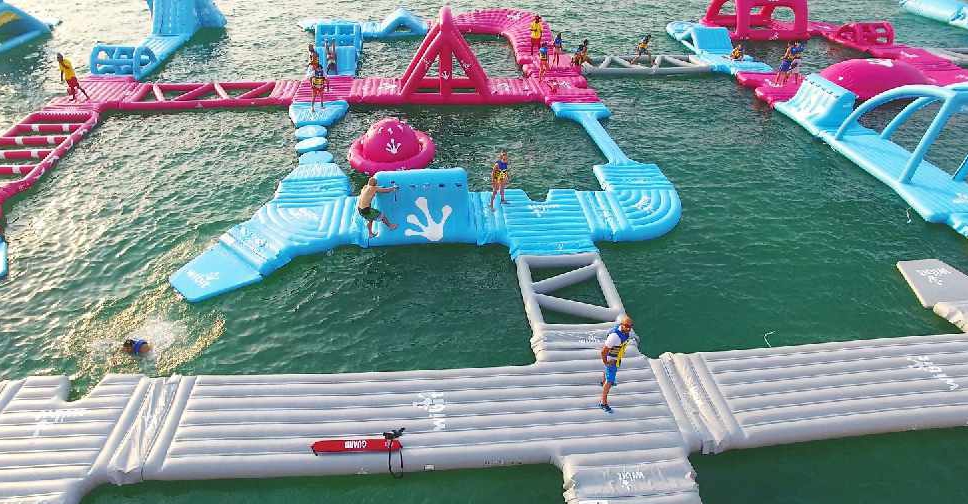 Supplied
A brand new family event called Aqua Challenge has been added to Dubai's community sports calendar.
It will take place at the AquaFun Waterpark in JBR on October 31, on the second day of the Dubai Fitness Challenge.
The event will feature 35 inflatable obstacles that will be arranged in the shape of I Love Dubai.
Online registrations are now open for men and women aged 16-60 and they can sign up in the Individuals (male and female) category – or as a Mixed Team of 3.
There will be valuable prizes on offer for the podium finishers in collaboration with Dubai Sports Council, which is organising the challenge in cooperation with Mohammed bin Rashid Establishment for Small and Medium Enterprises, and 9714sports.
The event will start at 3:00 pm and in line with COVID-19 safety protocols, no more than three people will be allowed to start in every wave, with a 60-second distance between every wave of participants. Participation is limited to a maximum of 150.
Social distancing rules will be followed at all times and there will be temperature checks at entry points, while face masks will be mandatory before getting on the obstacle race course.
In case of any emergency, an isolation room is also provided.
Life jackets will be offered to the participants, but they will need to bring their own towel and a change of clothes.
#Dubai Sports Council announces the Aqua Challenge, which will take place at the AquaFun Waterpark in JBR on October 31, the second day of @DXBFitChallenge.@DubaiSChttps://t.co/bK8YOxUTWr pic.twitter.com/b7iZMnlxly

— Dubai Media Office (@DXBMediaOffice) October 11, 2020