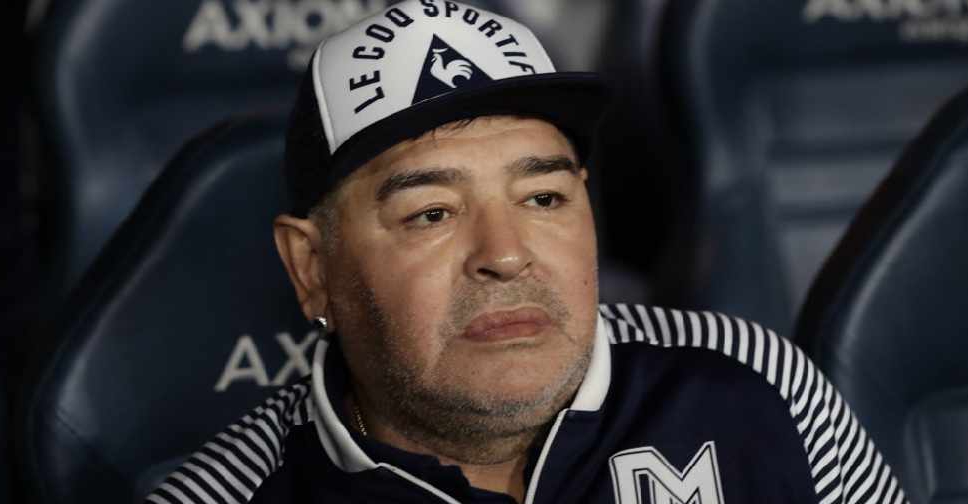 AFP
Argentine football legend Diego Maradona has passed away at the age of 60 after suffering a heart attack.
He had recently battled health issues and underwent emergency surgery for a subdural haematoma several weeks ago.
Widely regarded as one of the game's greatest ever players, Maradona won the World Cup with Argentina in 1986.
Argentine President Alberto Fernandez declared three days of national mourning after the former player's death.
Rising to stardom from a modest background, Maradona's was a rags-to-riches story in his country.
His pinnacle of glory came with the World Cup win in 1986 before plunging to misery when he was ousted from the 1994 World Cup for doping.
But he reinvented himself in a stunning comeback in 2008 as coach of the Argentina team, despite a lack of coaching experience.
Maradona previously held the position of honorary sports ambassador for the city of Dubai, and also had two coaching stints in the UAE, managing Al Wasl and Fujairah.
Italian club Napoli said the death of its former star was a 'devastating blow' for both the city and the club.
"We are in mourning," said club spokesman Nicola Lombardo. "We feel like a boxer who has been knocked out. We are in shock."
Maradona played for Napoli between 1984 and 1991, helping the club win its first Serie A league title.