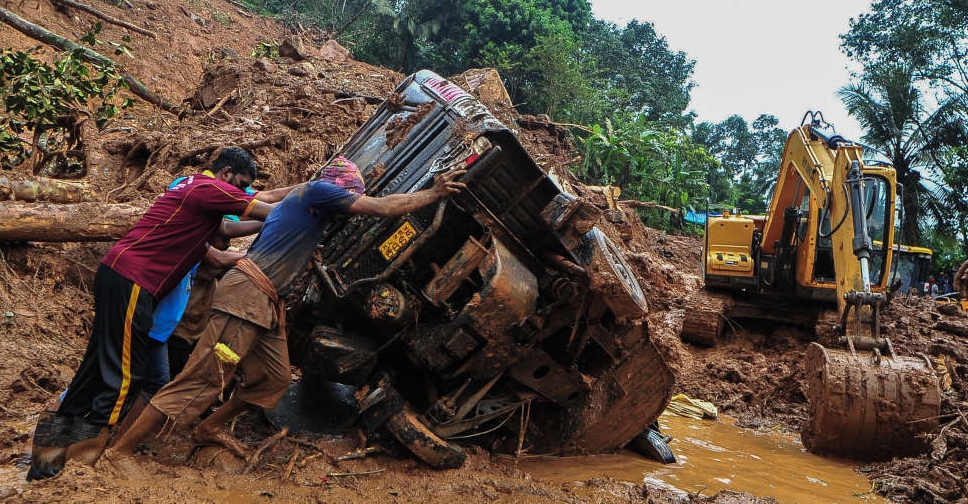 AFP
At least 26 people have been killed in landslides and floods triggered by heavy rains in Kerala, with many still reported missing. 
Visuals shared on social media show houses being swept away in the district of Kottayam.
Rescue efforts have been intensified with the Indian Navy and Air Force stepping in, as Prime Minister Narendra Modi held discussions with Kerala Chief Minister Pinarayi Vijayan.
In a Tweet, Modi confirmed that "authorities are working on the ground to assist the injured and affected".
So far, thousands of people have been evacuated and at least 100 relief camps have been set up.
Rain intensity in most parts of Kerala has eased, with no new reports of flooding so far.