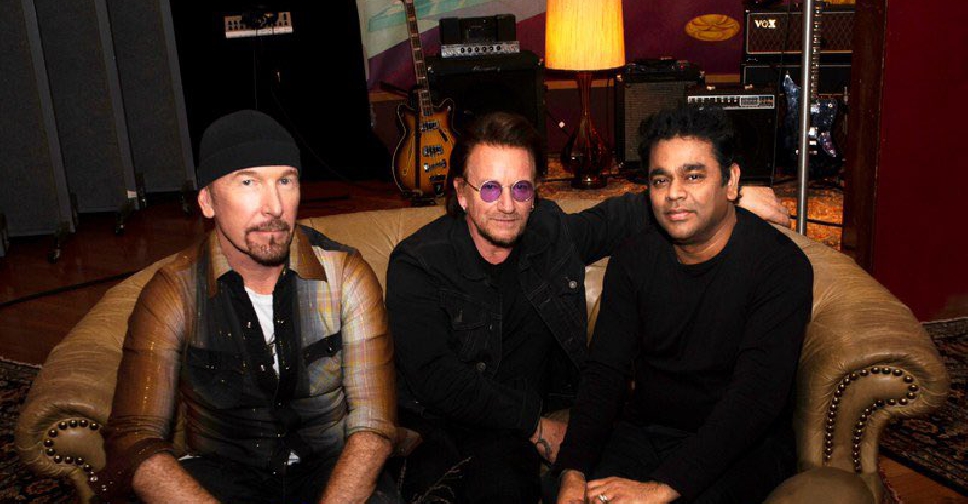 @arrahman/ Twitter
Irish band U2 has teamed up with Academy Award-winning Indian composer A.R. Rahman for a new track called 'Ahimsa.'
It comes ahead of their first-ever show in India, which will be held in Mumbai on December 15.
'Ahimsa' – the Sanskrit word for non-violence, aims at celebrating the spiritual diversity of the country.
Speaking about his collaboration with U2, A.R. Rahman said, "Ahimsa requires courage and strength. A quality that is impervious to weapons or power".
"It's a mission which is most needed to heal the modern world and it is an incredible time to collaborate with U2, with their amazing legacy, to revive this movement."
'I'll meet you where there is no sleeping
But we wake up to dream...'

Here is my latest collaboration 'Ahimsa' with @U2https://t.co/RTa6h1pM8a#U2xARahimsa #U2 #ARRahman pic.twitter.com/XcEV1gOxHb

— A.R.Rahman (@arrahman) November 22, 2019