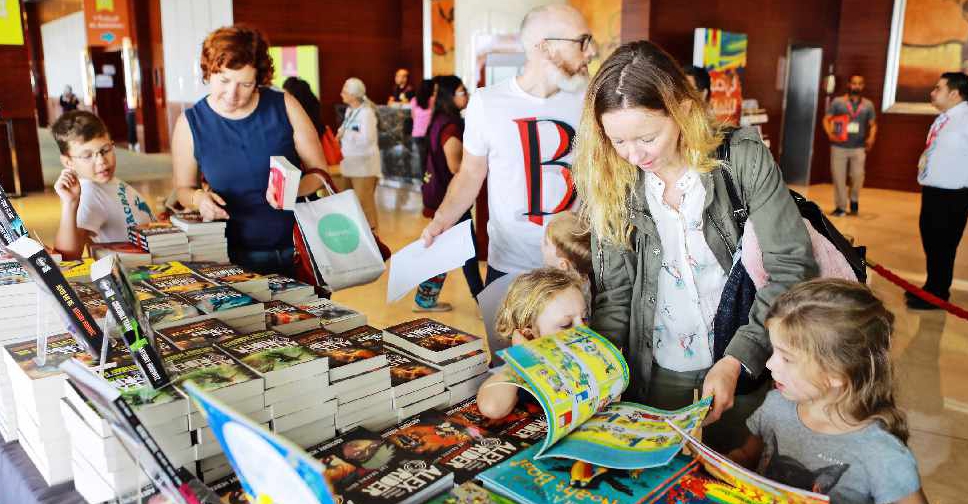 Supplied
In celebration of Universal Children's Day, Emirates Airline Festival of Literature has revealed a programme of authors and sessions for children.
It'll cover wide-reaching topics covering everything from saving the planet to coping with anxiety
Bringing books and a love of reading to children is one of the key goals of the Emirates Airline Festival of Literature (February 4-9, 2020).
"Reading is not just about acquiring basic language skills, or providing information and knowledge, although it is wonderful that it does all of those things," said Isobel Abulhoul OBE, CEO and Trustee of the Emirates Literature Foundation. "Books entertain. They can make us laugh. They make us cry. They expand children's worlds and fire up their imaginations. They provide a comfort, an escape, and help them experience the wider world safely."
Brimming with all manner of fun characters, quirky stories, adventure and exciting ideas, organisers hope that the programme will encourage young people to develop a connection to reading, which in turn could bring huge benefits to their social understanding and emotional health, lasting throughout their lives.
The challenges faced by children today are tackled by many of authors at the Emirates Airline Festival of Literature. Onjali Q. Raúf's book about a refugee, The Boy at the Back of the Class, won the 2019 Blue Peter Award and the Waterstones Children's Book Prize and she returns with an equally thought-provoking book, The Star Outside my Window.
Nadiya Hussain's latest picture book My Monster and Me reassure younger children who feel anxious. Zanib Mian, the creator of Planet Omar brings more tales of Omar, the Accidental Trouble Magnet, and shows why being different is great. Feelings of not fitting in are also addressed by Tamsin Winter in her funny, heart-warming book Jemima Small Versus the Universe. Tamsin is a previous winner of the Festival's Montegrappa Writing Prize, as is Lucy Strange, the bestselling author of The Secret of Nightingale Wood, who returns to Dubai with her latest gripping novel, Our Castle by the Sea.
Space scientist Dr Maggie Aderin-Pocock will inspire a thirst for knowledge with her infectious enthusiasm for sharing the wonders of space through her Tours of the Universe.
Visual artists and illustrators include Oliver Jeffers, who will be entertaining fans of all ages with live drawing and stories from his beautifully illustrated books, Ross Collins with quirky drawings of animals of all sorts, shapes and sizes and Jeannie Baker, the author-artist of exquisite picture books such as the award-winning Where the forest meets the sea.
Children will laugh out loud from Roald Dahl's Rotsome and Repulsant Words with Fiona Ross and Sara-Jane Arbury. Author and storyteller Christopher Lloyd will take them on an entertaining journey to discover the unbelievable ways animals are just like us, and the Stories of Lizard and Toad from Festival favourite Julia Johnson connect young readers with their local flora and fauna. Amazing magical marvels from Magic Phil, one of Dubai's best-known entertainers, will be conjured up with colourful storytelling.
Meanwhile, young adults can explore right and wrong through literature, with Joshua Raven's world of 5fingers where characters fight for freedom against an enemy with a multitude of faces. Fantasy writer Alwyn Hamilton's Rebel of the Sands series is an epic story of swirling desert sands, with adventure and danger always close at hand. Greek Mythology is presented by Maz Evans, with an interactive theatre presentation based on her Who Let the Gods Out series.