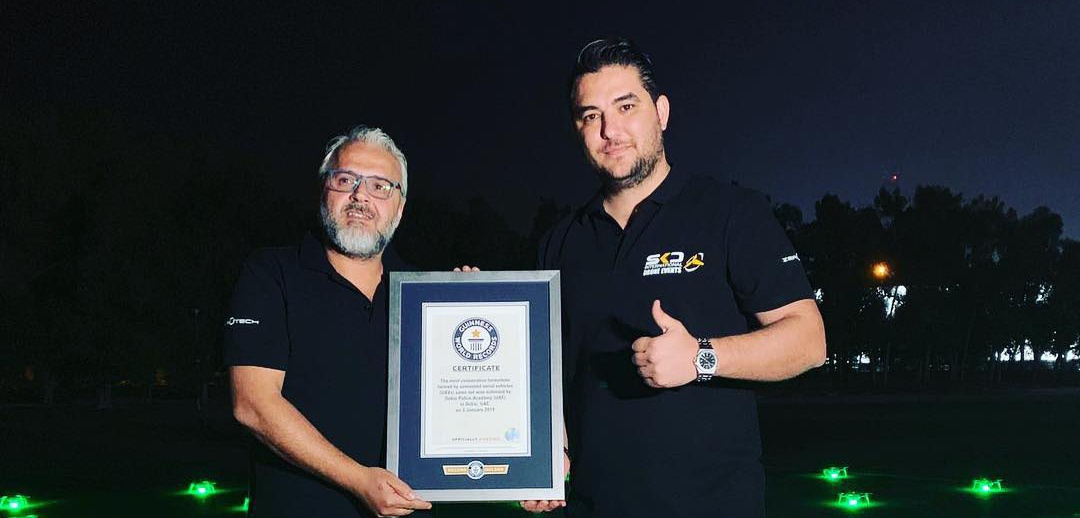 On Monday evening, the Dubai Police Academy held a private event to honour 50 years of achievements, and the entertainment for the event was anything from the ordinary.
With the use of hundreds of drones, a 10-minute display next to the Burj Al Arab lit up the sky, all moving in unison formation to create portraits of the UAE's leaders and a message in Arabic saying "Thank You, Sheikh Mohammed". The show also promoted the UAE's Year of Tolerance message out of the drones. Watch part of the display below:
Dubai Police Academy 🇦🇪 50 years of achievements drone light show by SKD 🌌 #dronelightshow #droneshow #skddrone #skdxzerotech #dronestagram #drone #droneevents #skdinternationaldroneevents #events #creatingmemories #dubai #dubaipolice

Posted by Skd Drone on Tuesday, January 8, 2019
The company behind the show, SKD Drone, were awarded a Guinness World Record for the most consecutive formations formed by unmanned ariel vehicles, which is another world record to add to Dubai's books!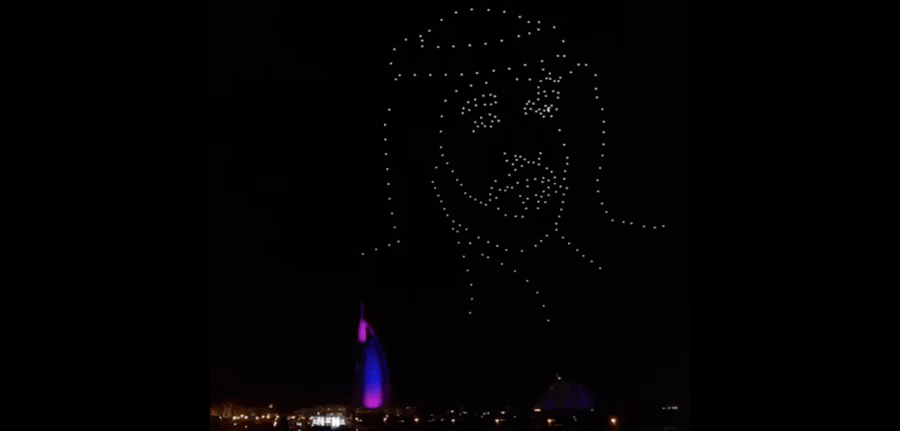 Just two weeks ago, SKD Drone were at it again, in Ajman to celebrate Ajman Municipalities 50th year. Check out their skills below!