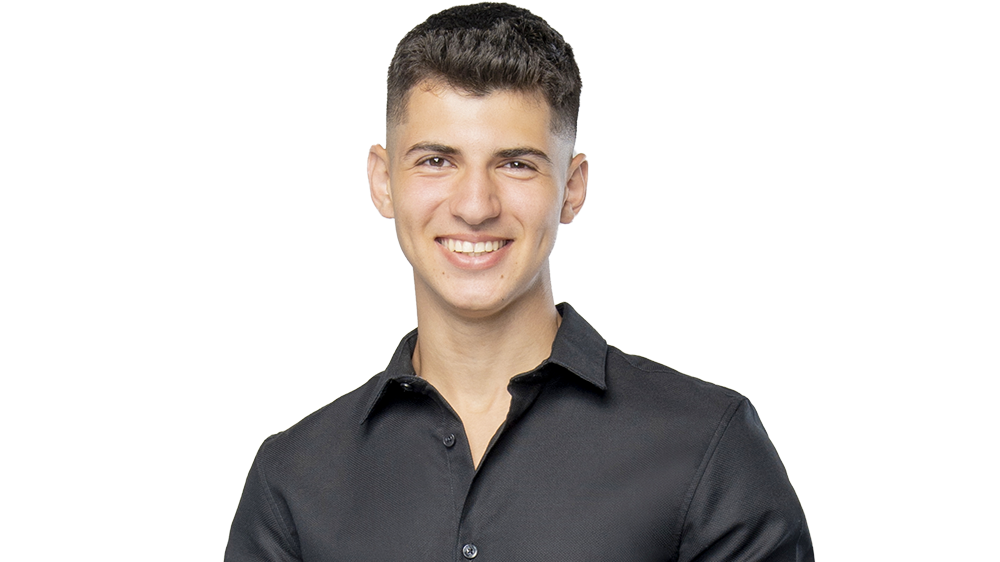 The Virgin Radio Chosen One, has his own show! Tune in every Sunday from 8pm for 'The Drop' with Adam Eddine.
He'll be dropping the hottest new TikTok Songs each week, reviewing the latest flicks in the 'Movie Drop' plus see Adam perform some crazy stunts in the weekly 'Random Drop'.
There's also loads of interaction with his army of fans and the juiciest Hollywood gossip with 'Adam's Apple'.
The Drop with Adam Eddine, Sunday's from 8pm on Virgin Radio 104.4.
Follow the show on our social platforms @virginradiodxb
GET TO KNOW ADAM
IF I WASN'T WORKIN' AT VIRGIN RADIO DUBAI I'D BE…
Making Tiktoks around Dubai! 🤳

MY CELEBRITY CRUSH IS…
When I was a kid, I used to have a crush on Selena Gomez

THE SONG THAT BEST DESCRIBES ME IS…
Chosen One by Valley of Wolves ( If you know you know )

I HAVE A FEAR/PHOBIA OF…
Losing someone close to me

IF I COULD HAVE DINNER WITH ONE PERSON, IT WOULD BE…
Jordan Peterson. Without a doubt.

I BET YOU DIDN'T KNOW I COULD…
Do a pull up with one hand #mybiggestflex

MY FAVOURITE MOVIE IS...
Rocky!

THE ULTIMATE TV SHOW IS…
I don't really watch TV Shows… recommend me some!

THE SONG THAT I CAN LISTEN TO ON REPEAT AND NEVER GET TIRED OF IS…
Love Yourz - J. Cole

I HATE IT WHEN…
I roll over in my sleep and fall out of bed #naturalalarmclock

MY FAVOURITE PLACE TO EAT IN DUBAI IS…
Zaatar W Zeit ( Can't go wrong with Lebanese! )

MY FAVOURITE PLACE TO HANG OUT ON WEEKENDS IS…
To chill in my garden with my brothers #nothingbetterthanfamily