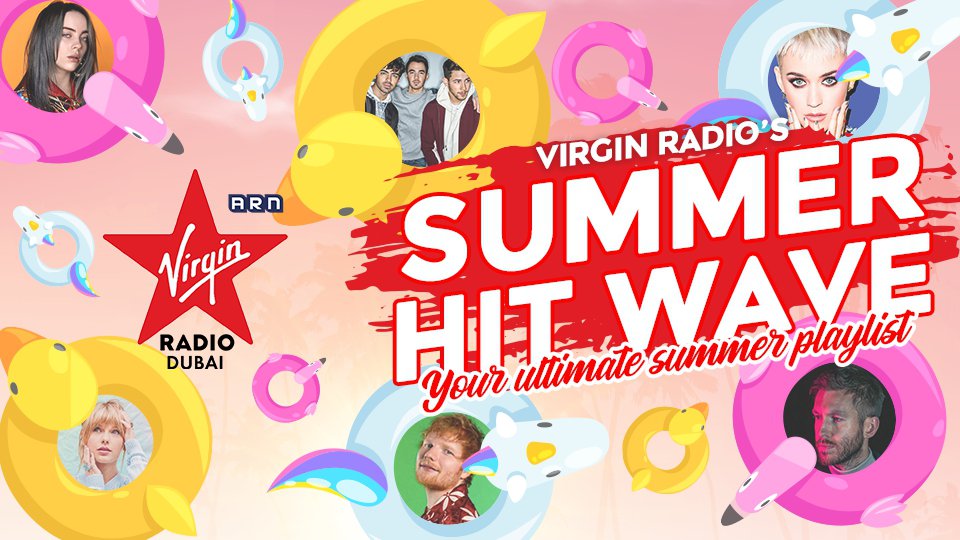 With the Holidays on, we have your Ultimate Summer Playlist 24/7 with Virgin Radio's Summer Hit Wave! Whether you're lying by the pool, driving in the car or just chilling at home, take us with you and enjoy the hottest summer tunes from your favourite Virgin Radio artists!
These are the Summer Hits you told us to play and every hour from 10am weekdays and all weekend, we pump out 40 minute Summer Hit Wave's so you can hear your fave's uninterrupted with no commercials!
From Ed Sheeran to Katy Perry, Jonas Brothers to Khalid your ultimate holiday destination for Hit Music this summer is Virgin Radio 104.4, Turn it up!