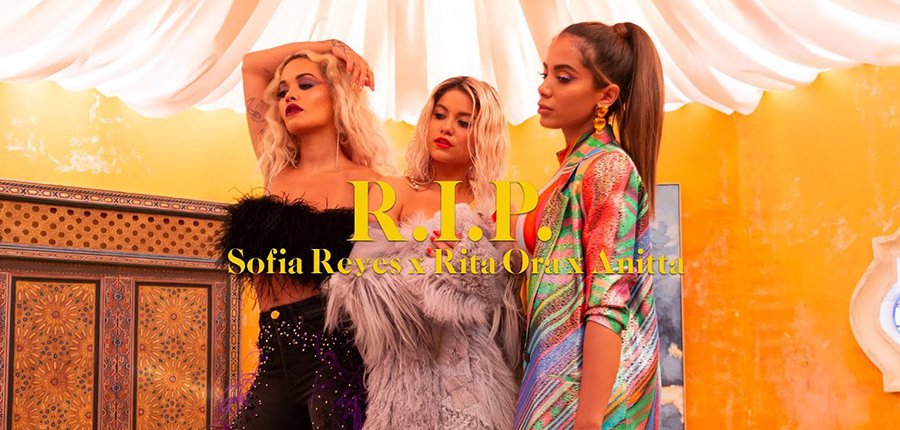 Mexican singer-songwriter Sofía Reyes dropped the vibrant new video for her trilingual track, "R.I.P." on Friday. Co-starring U.K. singer-actress Rita Ora and Brazilian pop superstar Anitta, the new song follows Reyes' 2018 one-off single "1,2,3," which featured Jason Derulo and De La Ghetto.
"We all need to be encouraged to walk away from all the bullshit that's holding us back," said Reyes in a press release. "It was also incredibly empowering for me to work with these two super women. I loved that we got to mix all of our cultures up with one message that we can all agree on."
Check out their new single, now!