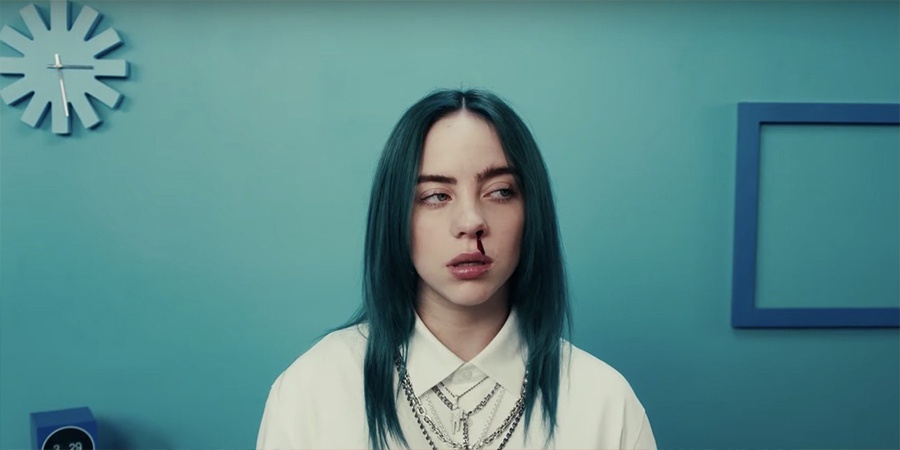 Billie Eilish is on fire in her new music video for the first song off her debut album, 'When We All Fall Asleep, Where Do We Go?
Her latest music video for "bad guy" travels through an assortment of vibrant colors, eerie scenes, and downright disturbing movements.
The young talent has proven time and time again that she's capable of stirring up the internet whether it's with her stunning voice or her unique videos, and "bad guy" is yet another example of her amazing work that we can't seem to resist.
Watch the music video for "bad guy" below.