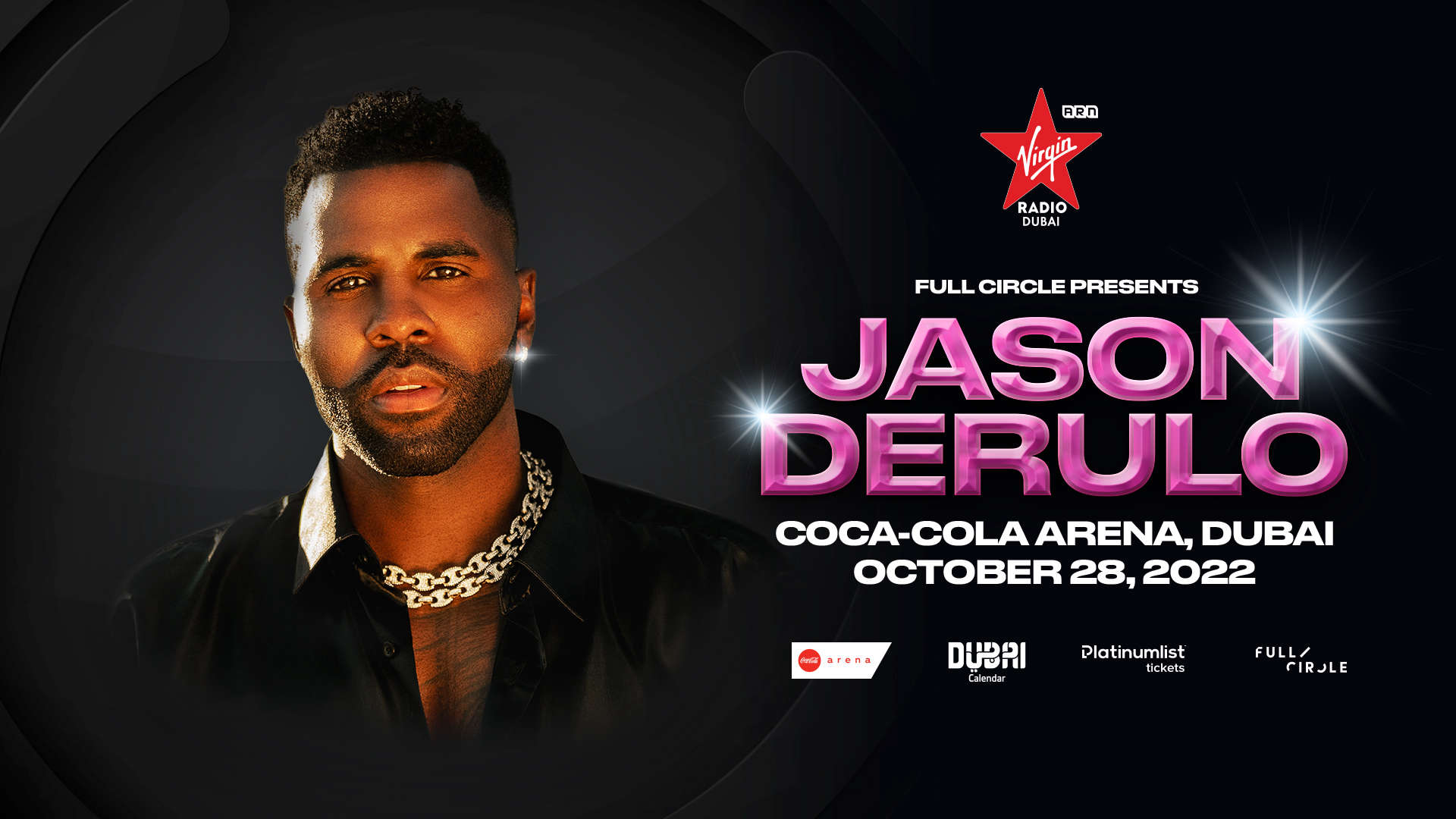 The chart-topping singer, songwriter, and dancer Jason Derulo is back in Dubai!
Performing live at Coca-Cola Arena on Oct 28, 2022, watch the man behind the hits "Savage Love," "Jalebi Baby," and "Take You Dancing."
Register now for the Virgin Radio Dubai pre-sale here.

After you register you will receive an email with an exclusive link to purchase tickets from Coca-Cola Arena before the pre-sale begins.
Event brought to you by Full Circle and supported by Dubai Calendar.