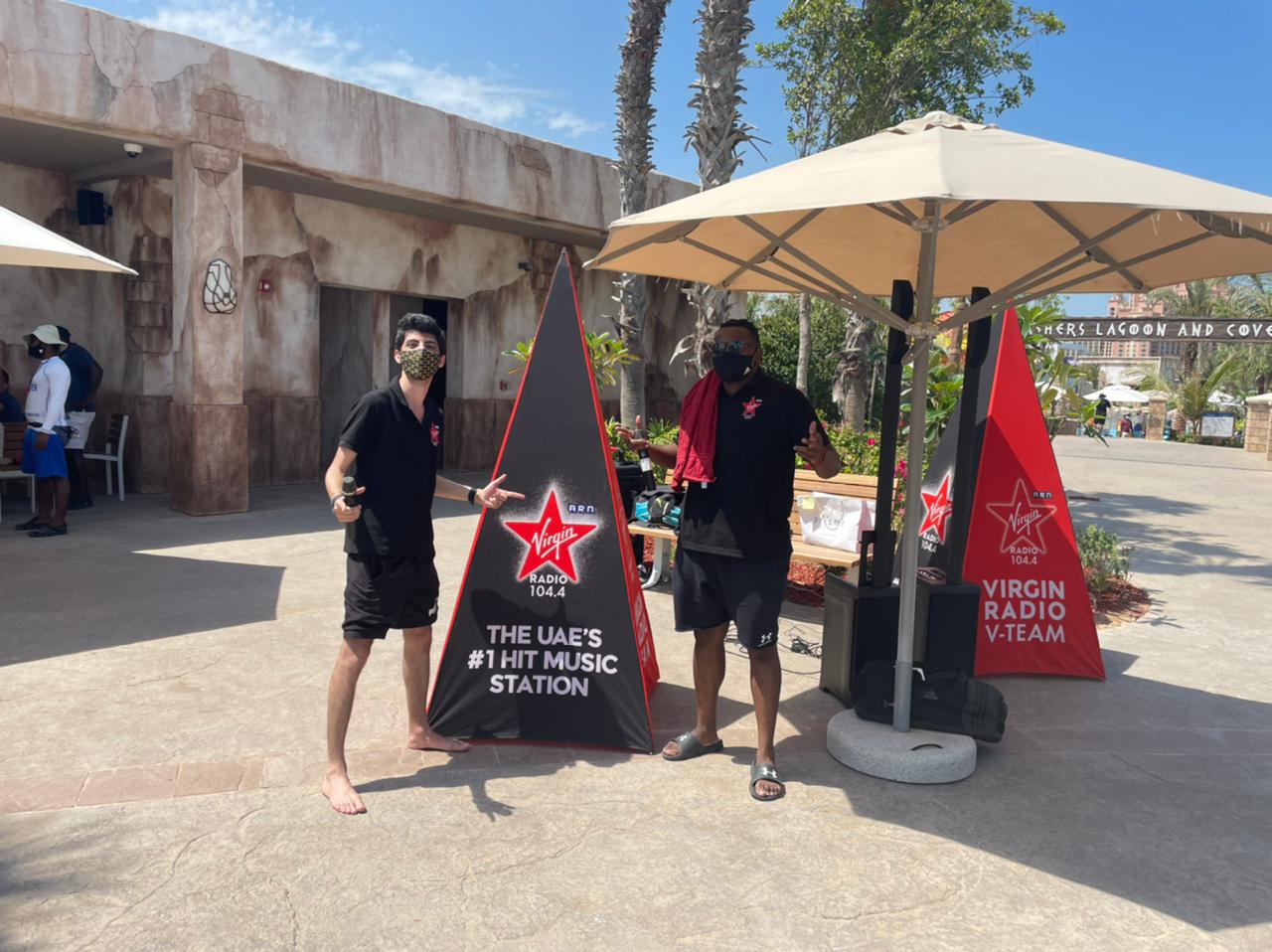 The V-Team is Virgin Radio's street team - conducting roadshows for brands and companies across the UAE all-year round.
They're always present at the hottest concerts, launches, activations... and your next on ground event where you want some BUZZ and excitement!
Virgin Radio's roadshows are highly sought after due to the benefits of promoting an event to our 1.4 million weekly listeners followed by the on-ground entertainment and awareness we raise for that brand.
The Virgin Radio V-Team can be found at the hottest concerts, product launches and brand activations - creating the BUZZ a brand needs for their event.
During a roadshow, V-Team presenters play the hottest music, host games, interact with the crowds and give away prizes - all while promoting key client messages.