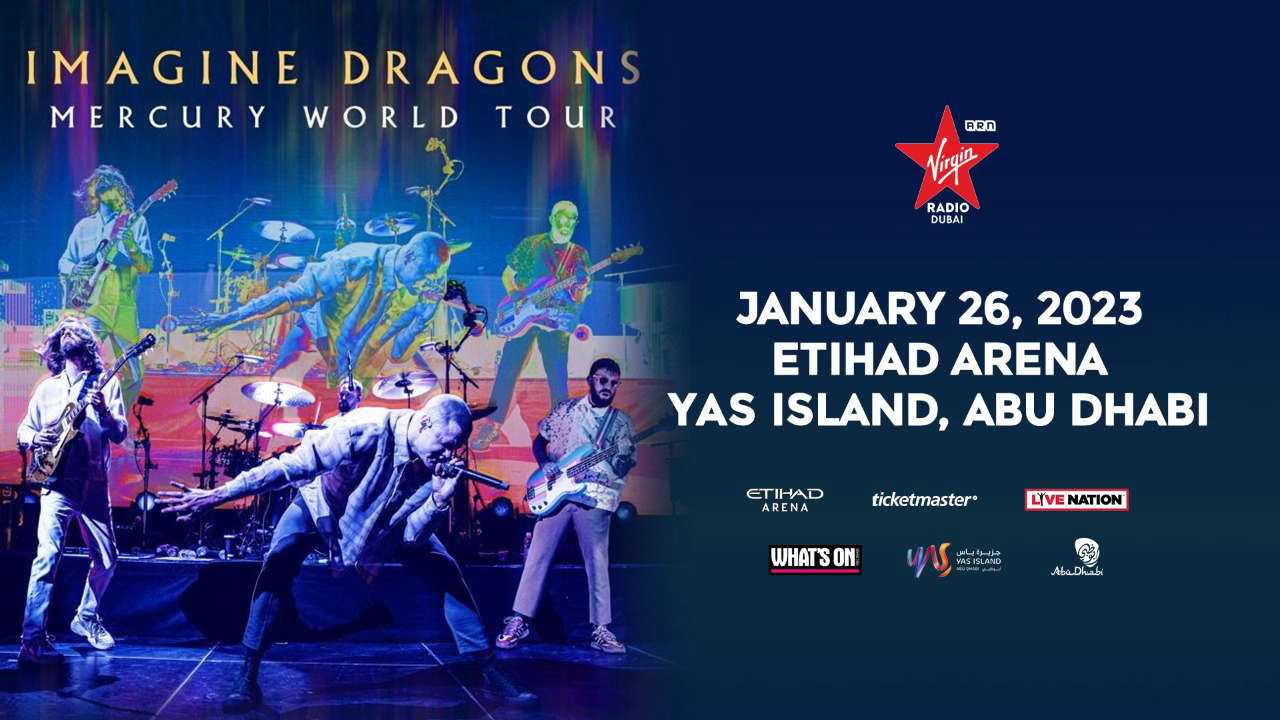 Get ready to watch Imagine Dragons live at the Etihad Arena, as part of their 'Mercury World Tour' on the 26 January 2023 .
The tour celebrates the release of their massive and highly-anticipated double-disc album, Mercury — Acts 1 & 2, and fans are in for a night to remember! For all information, visit LiveNation.me
Keep it on your Imagine Dragons station Virgin Radio 104.4, to win your way in!