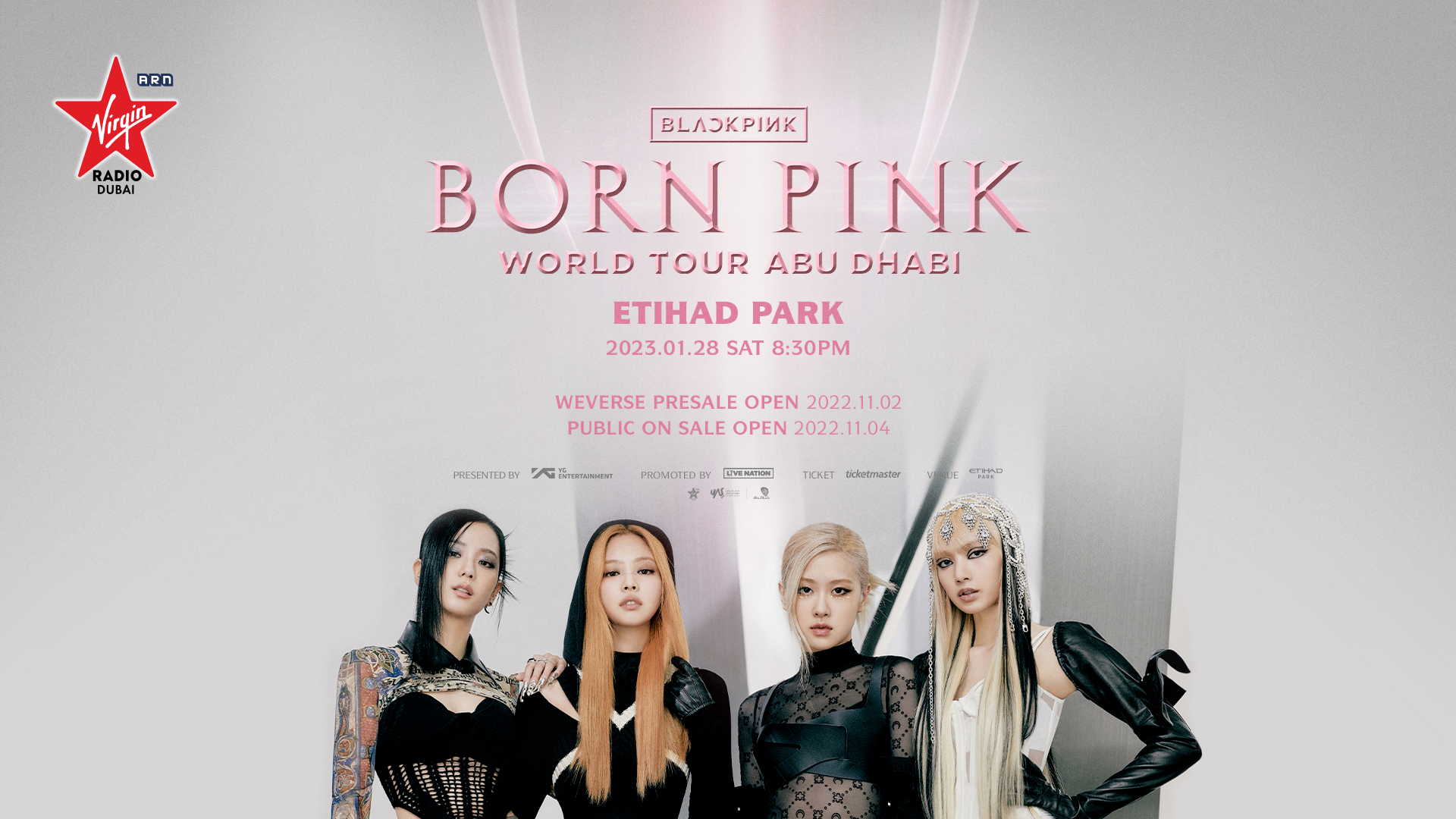 Virgin Radio are excited to announce K-pop sensations BLACKPINK are coming to the UAE this January as part of their "BLACKPINK WORLD TOUR [BORN PINK]"!
Etihad Park, Yas Island, Abu Dhabi 28 January, 2023. Tickets go on sale on 4 November at 12 pm and are available through LiveNation.me
Or join the LIVE NATION presale to get your tickets first. For all information, visit LiveNation.me
Keep it on your official Black Pink concert station Virgin Radio 104.4 to win your way in.